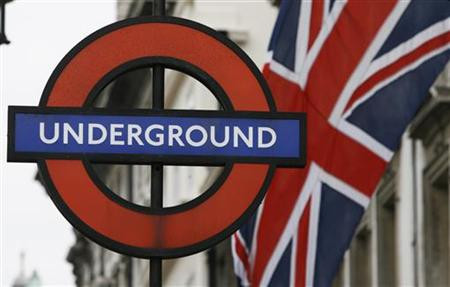 Transport for London has unveiled a set of plans aimed at minimising the impact of a major tube strike, due to take place on Monday, following the breakdown of talks yesterday.
Bob Crow's RMT union and the TSSA union are both to strike over staffing levels and safety issues. Maintenance and engineering staff are due to go on strike at 17:00 on Monday, while station staff and some drivers will begin at 21:00. Both are to continue the strike for 24 hours.
TSSA said, "If LUL (London Underground Limited) don't want to employ enough staff to run a proper service then we will not cover up for their stupidity by working overtime. Let them sort out the mess."
Bob Crow, General Secretary of the RMT, said, "The industrial action remains on and in light of the recent incidents involving fires at Euston and Oxford Circus and the runaway train on the Northern Line there are no grounds for compromising on safety and safe staffing levels."
"The mayor was elected on a promise of maintaining safe staffing levels and retaining ticket offices and he is doing the opposite, planning to leave stations and platforms dangerously understaffed and threatening to turn the network into a muggers' paradise."
Transport for London responded by saying that staff changes proposed by LUL would not mean any compulsory redundancies and added that all stations would remain staffed at all times.
Boris Johnson, Mayor of London, said, "Londoners are a hardy bunch and I am sure a Tube strike will not deter us from getting around. I have asked TfL to pull out all the stops. But we must be clear that the RMT and TSSA plan to inconvenience Londoners for no good reason. The extra measures we have put in call for a team effort and people will need to consider buses, boats or bikes as an alternative to their usual journeys. But this planned action will cause disruption for millions of Londoners and I call on the unions to get round the table and show common sense."
For the duration of the strike TfL will put on an extra 100 busses, escorted bike rides, marshalled taxi ranks and capacity for 10,000 more journeys on the river. In addition Londoners are advised to cycle wherever possible, but have been warned that the new Barclays cycle hire scheme could come under strain.