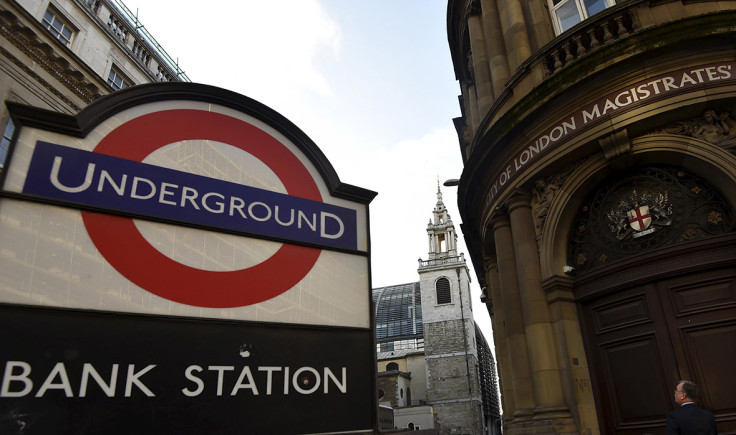 London commuters are facing severe delays on the Central Line, which was shut down earlier after police responded to reports of a man with a knife.
Witnesses reported seeing armed police running down a platform at Bank station as passengers were evacuated. Others took to social media to complain their train had been stopped and they were stuck inside.
One passenger wrote on Twitter: "Police with Guns at Bank station screaming MOVE at us on a very packed platform with no space to move to. Nightmare commute."
A spokesman for British Transport Police (BTP) said the incident came after officers were made aware of "a report about a man with a knife at Bank station" at 5.11pm on Wednesday (14 December).
They added: "As a result trains were stopped at Bank and Liverpool Street stations. Liverpool Street and Bank stations were searched by officers with no trace of the man. Enquires are on-going and officers are still on the scene."
Transport for London (TfL) said the Central Line was suspended between Leytonstone and White City at about 5.15pm but was made operational again about 20 minutes later. It said the service is currently suffering severe delays.
In addition to commuters, fans attempting to reach Loftus Road for tonight's Queens Park Rangers vs Derby County game are expected to be hit heavily.