Trayvon Martin Killer George Zimmerman Signs Autographs at Colorado Gun Show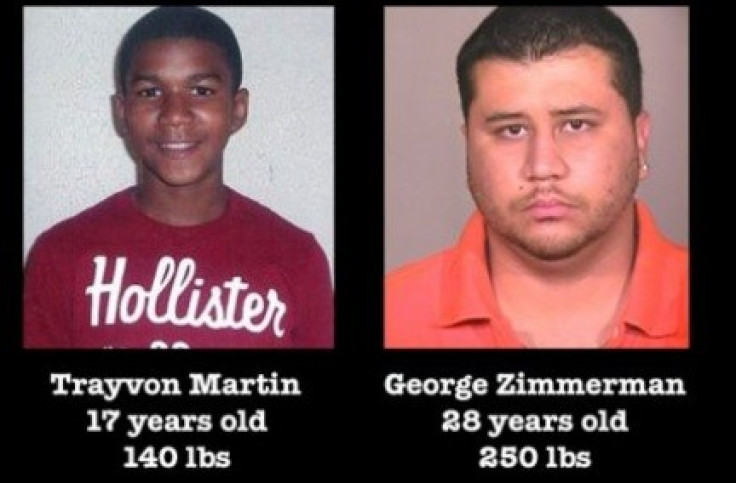 A gun show in Colorado had to be relocated after controversy due to the presence of firearms aficionado and killer George Zimmerman, who was its guest of honour.
Zimmerman was acquitted after he shot unarmed teenager Trayvon Martin in 2012. The acquittal sparked protests throughout the US.
The original location of the gun show refused to host it following "community pressure".
Gun show organiser Mike Piwowarski told local reporters that staff at host venue, the Majestic "were getting phone calls and backlash, and didn't want that kind of person there."
Piwowarski said he was angry the Majestic cancelled the event and he is planning to sue for an estimated $300,000 (£180,342) in lost gun sales.
Piwowarski said he supported Zimmerman during his trial and after he was acquitted.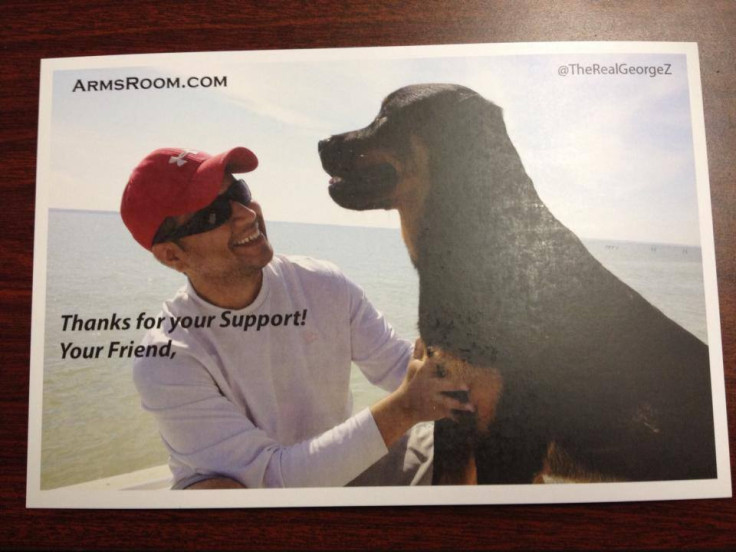 Facebook
After being relocated to the Arms Room gun shop, the show went on undisrupted and Zimmerman reportedly sat for six hours and signed about 20 autographs pictures of him with his dog.
The gun shop posted on Facebook: "Come on out and meet George Z! He's here a few more hours. And no matter what you read, there are no protesters, lunatics or other varieties of a-- clowns".
A couple who queued to meet Zimmerman, told the Daily News that the acquitted murderer and aspiring cop was "nervous and actually a little scared to be there".
"He also appeared emotional, like he was really thankful and touched that people would come out to see him".
"It was pretty weird to meet him in person — and wow, he has gained a lot of weight!"
Zimmerman told the Daily News: "Everything's good. We're having fun. I'm just here to meet supporters."
© Copyright IBTimes 2023. All rights reserved.