Trayvon Martin Killing: Akon Tells Black People to Move to Africa
R'n'B star tells African-American fans that George Zimmerman's acquittal proves US is not their country.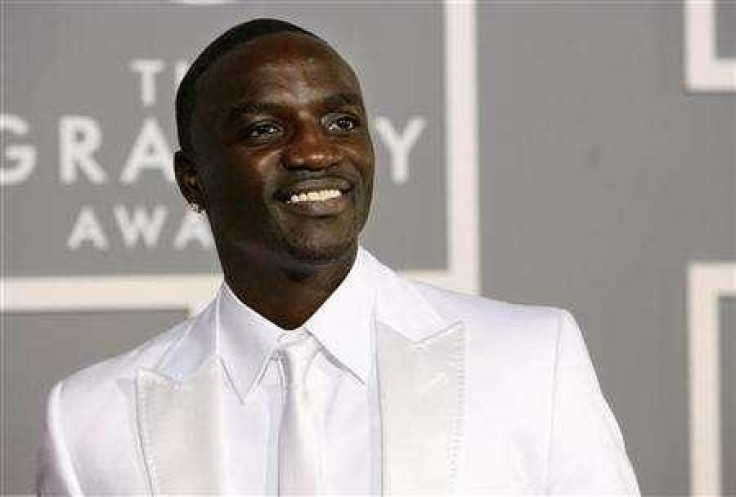 R&B star Akon has suggested that African-Americans living in the US should move back to Africa following George Zimmerman's acquittal in the fatal shooting of Trayvon Martin.
The Smack That hitmaker, who was born in Senegal, west Africa, took to his Instagram page after the trial in which Zimmerman was found not guilty of murder and manslaughter by a jury of six women in Sanford, Florida.
Posting a screen grab of the live broadcast of the trial he wrote: "Every African-American in the United States needs to move their money, family, knowledge back to Africa were you will be treated like the royalty you are.
"You don't deserve this treatment. This is not your country."
The 40-year-old star is among a number of stars who reacted to the acquittal of the teenager's killer after jurors accepted his claim that he shot Trayvon in self-defence.
Singer Kelly Rowland shed tears for the teenager and his family, Lil' Kim cried out for justice, and Russell Simmons called for a change to gun laws.
Beyoncé took a moment to honour Martin during her Mrs Carter Show World Tour concert at Bridgestone Arena in Nashville, Tennesse. Her concert started about 30 minutes after news of the Zimmerman verdict began to circulate.
Before singing the chorus of I Will Always Love You, she told the crowd : "I'd like to have a moment of silence for Trayvon."
Protests have been held across country. Trayvon's parents, Sybrina Fulton and Tracy Martin, were "heartbroken and devastated," their lawyer said.
© Copyright IBTimes 2023. All rights reserved.