It is feared that the trend for 'selfies' is contributing to an increase in the number of people having plastic surgery as people are becoming more focused on their looks.
US surgeons have said that the tendency to examine our faced under the microscope of a camera lens as lead to more people choosing to go under the knife in a bid to improve their looks.
The American Academy of Facial Plastic and Reconstructive Surgery revealed that one third of its 2,700 members reported an increase in procedures last year as a result of pictures being taken on social media.
The organisation reported a 10% rise in nose jobs, a 7% increase in hair transplants and a 6% increase in eyelid surgery.
President of the AAFPRS, Dr Edward Farrior, said that selfies are encouraging young people to be more self-critical about their appearance than ever before.
"Social platforms like Instagram, Snapchat and the iPhone app Selfie.im, which are solely image based, force patients to hold a microscope up to their own image and often look at it with a more self-critical eye than ever before," he explained.
"These images are often the first impressions young people put out there to prospective friends, romantic interests and employers and our patients want to put their best face forward."
The trend has resulted plastic surgeons reporting a rise in cosmetic surgery among the under-30s, with women seeking operations for face lifts, nose jobs and Botox.
Britons now take 35 million selfies a month and more than half of adults have taken one, including 29 % of over 65s.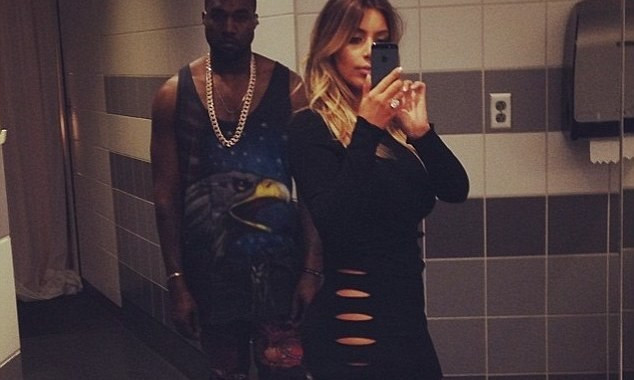 Celebrities such as Kim Kardashian, Miley Cyrus, Kelly Brook and Lindsay Lohan are all notorious for taking selfies.
A selfie taken at the Oscars by host Ellen Degeneres featuring a host of Hollywood A listers including Bradley Cooper Meryl Streep, Jennifer Lawrence, Brad Pitt and Kevin Spacey has became the most forwarded tweet of all time, recording over 3.5 million retweets.
The celebrity selfie has inspired many copycats with a Lego version, a Simpsons version and one of Bollywood's biggest stars Shah Rukh Khan appearing in a celebrity group photo.
A selfie by David Cameron on a phone call to Barack Obama was widely mocked inspiring spoof selfies.
Most recently, at the Prince's Trust Awards Joan Collins tried to persuade Prince Charles to join her and several British stars for a selfie, however the Prince declined.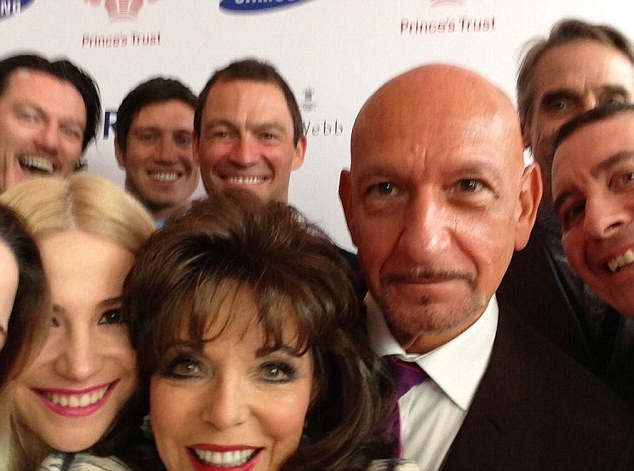 The most controversial selfie was taken by the Danish Prime Minister Helle Thorning-Schmidt who took the snap on her camera phone with Barack Obama and David Cameron during the memorial event for Nelson Mandela.
Selfies have become such an intrinsic part of daily life that the word has been incorporated into the Oxford English Dictionary.