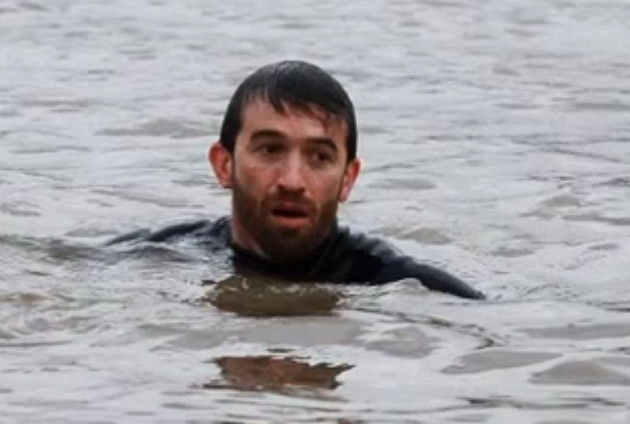 Anti-elitism campaigner Trenton Oldfield has been found guilty of being a public nuisance after his protest swim disrupted the Oxford and Cambridge University boat race in April.
Oldfield, 36, mounted his protect against elitism by disrupting the traditional boat race featuring two of the world's most prestigious universities.
The east London resident plunged into the Thames and swam out into the middle of the river. Crews were forced to take rapid evasive action which ruined the race.
Oldfield told Isleworth crown court that his actions made it "the most exciting boat race ever". Stewards halted the race for 30 minutes until it was deemed safe for the oarsmen to continue.
Oldfield told the jury that the boat race was a "symbol of elitism in government". He had returned from visiting Canada days before the race and was angry about government policy.
'It's a symbol of a lot of issues in Britain around class. Seventy percent of the government pushing through very significant cuts are Oxford or Cambridge graduates," he said.
"It was a symbolic gesture to these kind of issues."
Olympic gold medal rower Sir Matthew Pinsent saw the protest up close. He was sailing behind the rowers as part of a flotilla.
The four-times Olympic champion said Oldfield could have been killed in the stunt.
"The risk for the swimmer was great," he said. "He could have been killed if he had been struck by an oar or the rigging, which is metal.
"The incident caused me alarm as one of my primary roles is the safety of the competitors and public at large.
"I was worried about the safety of the swimmer. If he had been hit by an oar or boat he could have cracked his skull, his neck, fallen unconscious and drowned."
Cambridge won the race after it resumed. Oxford were hampered by a broken oar which was damaged during the restart.
Oldfield will be sentenced on 19 October.