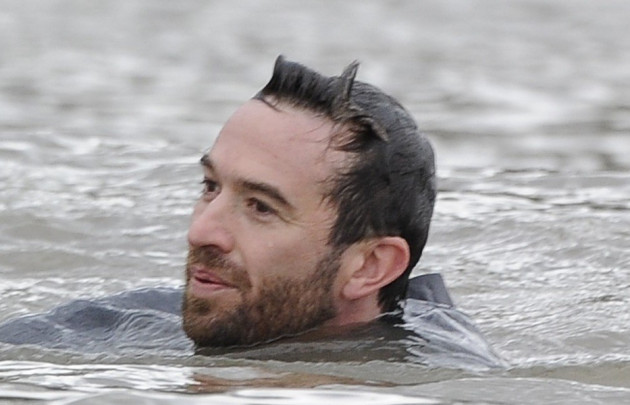 Trenton Oldfield, the man who disrupted this year's University Boat Race in a demonstration against government cuts, has been jailed for six months for causing a public nuisance.
The 36-year-old was sentenced at Isleworth crown court and ordered to pay £750 costs.
He disrupted the race between Oxford and Cambridge Universities in April for about half-an-hour when he swam across the paths of the rowers. It was the first time in the race's 158-year history that the race was interrupted.
Oldfield, from Australia, was found guilty of causing a public nuisance on 26 September. He told the jury that the race was a symbol of the elitism within the British government.
Judge Anne Molyneux said he had acted dangerously and disproportionately.
"You decided that you had the right to stop members of the public enjoying a sporting competition which they had chosen to go and watch," he said.
"You did not have that right. You did nothing to address inequality by giving yourself the right to spoil the enjoyment of others. In doing so, you acted without regard for equality and contrary to the meaning of it.
"You made your decision to sabotage the race based on the membership or perceived membership of its participants to which you took exception.
"That is prejudice. No good ever comes from prejudice. It is a necessary part of a liberal and tolerant society that no one should be targeted because of a characteristic with which another takes issue. Prejudice in any form is wrong."
Oldfield smirked as the sentence was passed but looked surprised to hear it included a jail term.
During the trial, the jury heard from Sir Matthew Pinsent, the assistant umpire of the race. He said that Oldfield could have been killed if he had been hit by the metal oar.
Eventually the race restarted and Cambridge went on to win.