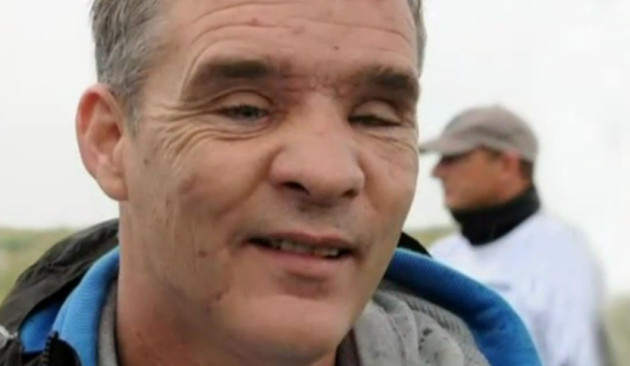 Tributes have poured in for PC David Rathband, the police officer blinded by Raoul Moat, after his body was found at his home in Blyth, Northumbria.
Rathband, 44, was found by Northumbria Police after officers were told of concern for his welfare.
The father of two was blinded in both eyes in July 2010 after he was shot at close range by crazed gunman Raoul Moat who was on the run.
After his blinding, Rathband set up the Blue Lamp Foundation charity for emergency service personnel injured in the line of duty.
A statement on the charity's website said: "David's legacy will live on in the form of the Blue Lamp Foundation."
Councillor Mick Henry, chairman of Northumbria Police Authority, described Rathband as a very brave officer.
Paul McKeever, chairman of the Police Federation of England and Wales, said: "David was a remarkable man who sacrificed a great deal for his communities and his family.
"He exemplified the very best of British policing and had the respect of all those who knew or worked alongside him. David will be sorely missed but never forgotten."
Northumbria police chief Constable Sue Sim said she was deeply saddened by the death of Rathband who had had been "changed for ever" by the attack.
The home secretary, Theresa May, said: "I had the privilege of meeting PC David Rathband. He was a brave and fine policeman. My thoughts are with his family."
And former Labour home secretary David Blunkett, himself blind since birth, said: "I am deeply saddened and I am worried about his wife, Kath, and his family.
"There was a man who was struggling inside as well as with the practicalities of coping with blindness. He was actually coping extremely well, but he didn't believe so."
At Washington police station in Northumbria, a union flag was flown at half-mast as a mark of respect for Rathband.