Stealing fruit is usually a crime that only warrants a slap on the wrist.
And after three California men devised a cunning plan to steal avocados from a facility where they worked, that may be the punishment they were hoping for.
But after it emerged that Carlos Chavez, Rahim Leblanc and Joseph Valenzuela stole over $300,000 (£234,192) worth of one of the world's most in demand products over several months, it appears the trio are facing a long time behind bars.
California state's Ventura County Sheriff's Office announced the arrest of the three men on Friday (16 June) after conducting a weeks-long investigation into the missing avocados, which are becoming a people's favourite world-wide.
"They are in demand. Everybody loves avocados," Sergeant John Franchi of the Ventura County Sheriff's Office said, reported the Los Angeles Times.
He said he believed the fruit's popularity was a big reason that Chavez, 28; Leblanc, 30; and Valenzuela, 38, carried out their operation.
A global surge in demand for the fruit has raised the average price of an avocado by 30% from $0.98 in April 2016 to $1.27 in April 2017.
"We take these kinds of thefts seriously," Franchi said. "It's a big product here and in California."
The three men had been working at Mission Produce in Oxnard for several years, but saw an opportunity arise when the company changed its distribution flow.
Franchi said the company started to deliver orders directly to customers as opposed to having them picked up as previously, but a lack of communication meant some customers continued to arrive at the facility for their product.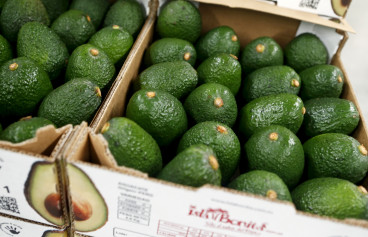 Noticing the confusion, Chavez, Leblanc and Valenzuela secretly sold pallets of avocados to customers, pocketing the cash for themselves.
A typical pallet sells for $50, however the trio were selling the products for $20 to $30 a box, Franchi added.
Mission Produce's president Steve Barnard said he became aware of the thefts when customers reported that something was not quite right.
"I guess they got greedy," he told the Los Angeles Times, adding that he plans to increase security at the facility and that his losses were covered by insurance.
A court date for Chavez, Leblanc and Valenzuela is yet to be set.