Two women feared to be among the 58 dead in the Grenfell Tower tragedy were reportedly labelled "troublemakers" and threatened with legal action for raising fears about fire safety in the west London high-rise.
Mariem Elgwahry, 27, and Nadia Choucair, 33, are said to have received letters from Royal Borough of Kensington and Chelsea council and the Kensington and Chelsea Tenant Management Organisation (KCTMO) warning them to stop their involvement in a campaign which called for the improved fire safety measures.
Despite the legal threats, Elgwahry and Choucair continued their protests with the Radical Housing Network, but are now suspected dead from the very danger they had campaigned against.
Pilgrim Tucker, of the Radical Housing Network, told the Mirror: "The KCTMO's response was to threaten tenants with legal action and send out letters. Nadia and Mariem would have received them too.
"They both just wanted to do their best for their neighbours and keep everyone safe.
"Things had got so bad they knew a disaster like this was inevitable, but if there was a chance of stopping it they were up for the fight. But no one listened and now this community is ­devastated. We have to get justice for them. The KCTMO treated tenants disgracefully and with disdain.
"They bullied them and persecuted those like Nadia and Mariem who were brave enough to speak out, branding them troublemakers.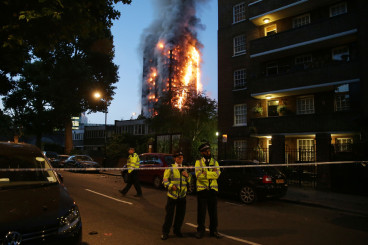 "Their job was to listen to the tenants and make sure homes were safe and they didn't do that. If they had then this would never have happened."
Another Grenfell tenant, Francis O'Connor, was also threatened with legal action for "defamatory behaviour" and "harassment" for raising concerns about fire safety. His blog, the Grenfell Action Group, raised the issue in 10 separate posts that date back as far as 2013, but his warnings were never heeded.
O'Connor is believed to be safe following the blaze, however Elgwahry is missing alongside her 64-year-old mother Eslah and Choucair is feared to be dead alongside husband Bassem, mother Sirria and three daughters aged 14, 11 and three.