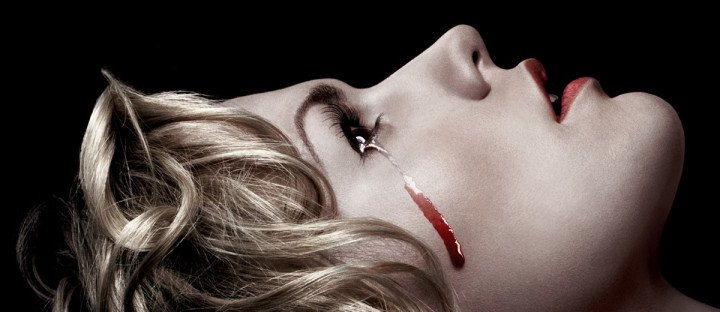 True Blood ends tonight.
HBO's popular vampire drama True Blood airs its series finale tonight (August 24) and 'Trubies' can't wait to find out how the supernatural, quirky show which has enjoyed a successful run over seven years, comes to an end.
One of the main things fans are waiting to see during the finale is the fate of Bill and Sookie's relationship. Will the show's two main characters end up together? Or will the finale reveal a different, more shocking outcome?
The trailer for the upcoming series finale reveals that Sookie is desperately trying to get Bill to cure himself, but the vampire refuses to do so, believing that Sookie will live a happier life without him in it.
The final moments for the True Blood lovers are symbolically set in the middle of a cemetery.
According to Breathecast, recent reports claim that Bill will be giving in to Sookie's wish, and that the two will get to live happily ever after.
Some fans also chose to interpret the Season 7 promotional photo (above) of Sookie crying blood to mean that she will eventually turn into a vampire.
But these are only rumours and it remains to be seen what really transpires during the final episode.
Ahead of the finale, Moyer said he told the writers he would be okay if there were some loose ends. "One of the things we've been good at is surprising the audience, not always giving them what they want or expect," Moyer told The Hollywood Reporter.
Here's a True Blood finale spoilers roundup based on the episode trailer, official details and synopsis (via The Stir):
Click here to watch the episode online through live stream with HBO Go.
You can also watch the episode online on HBO Connect.