The seventh and final season premiere of True Blood is just a few days away and fans can't wait to find out how the popular vampire drama series ends.
Actor Sam Trammell who plays Sam Merlotte on the show discussed his role and some key plot-points in the final season, during a recent interview with Zap2it.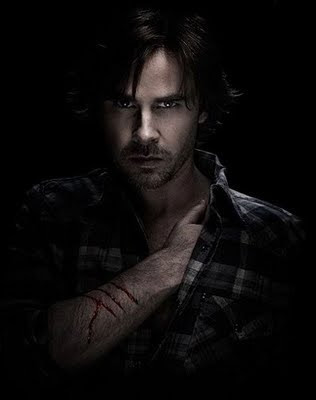 At the end of True Blood Season 6, Sam, who's always been a public figure as Merlotte's owner, became the mayor of Bon Temps – which puts him in the public eye in an entirely new way.
"He's definitely more of a leader than he's been as mayor, which is an interesting role for Sam to take on because he's a very private person and has been somebody who has hidden his identity," says Trammell about where Season 7 picks up.
Trammell is also quite excited about the way Pam and Eric's storyline concludes in the upcoming season:
"The Pam and Eric storyline is really fun, and I'm really excited to see where that goes," he says.
"I actually haven't read [all the scripts], but I'm really excited to see how they bring that to a close. And obviously what happens to Sookie and Bill as well. That's the obvious one."
Meanwhile to celebrate True Blood's final season kick off on Sunday, June 22, HBO aired a special video – 'A Farewell To Bon Temps' on June 15.
True Blood creator Alan Ball and showrunner Brian Buckner got together with the cast to talk about previous seasons and share their experiences during the making of this long running series.
Check out the video below: