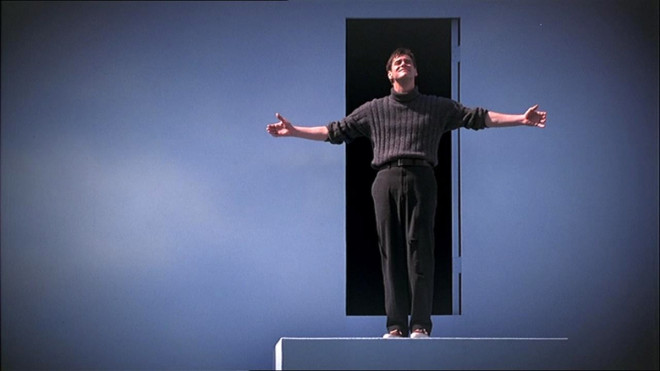 Paramount is developing a TV series based on cult Jim Carrey classic, The Truman Show.
In 1998 Peter Weir's film told the story of a man who discovers his entire life has been the subject of a TV show, with everything and everyone he knows being fake.
It wasn't a totally original idea having been a concept played with a lot before, but The Truman Show made it feel like its own idea and carried itself with a wonderfully weird sense of humour despite the quite tragic subject matter.
Now details were given about the series, it was just fleetingly referenced in an article over at The Wrap on Paramount's fledgling TV company. The article also mentions the Terminator TV series which was announced last year.
The article says: "Paramount TV will develop and produce shows for all mediums – broadcast, cable, premium cable and online. Though it has not entered production on any shows, it is developing a drama series inspired by Caleb Carr's novel The Alienist, a limited series based on A. Scott Berg's biography of Charles Lindbergh, as well as series inspired by Terminator and The Truman Show."
The Truman Show appeared just before the reality TV boom but still resonated even then. Now, with entire TV shows dedicated to people largely only known for said TV shows, the whole snake-eating-its-own-tail situation may make it more relevant than ever.
With television currently enjoying a golden age, numerous film properties have found their way onto television. A series based on the Coen Brothers' Fargo will air soon and Bates Motel is the critically acclaimed TV prequel to Alfred Hitchcock's Psycho. Hannibal Lecter has even found a home on television.
With the general quality of those shows it's hard to be too dismissive of the idea of any film being turned into a TV series, let alone one that involves a TV series within a TV series.