Trump asked intelligence chief James Clapper to refute Russian dossier
'He asked me to put out a rebuttal or repudiation of the dossier which I couldn't do and didn't,' says Clapper.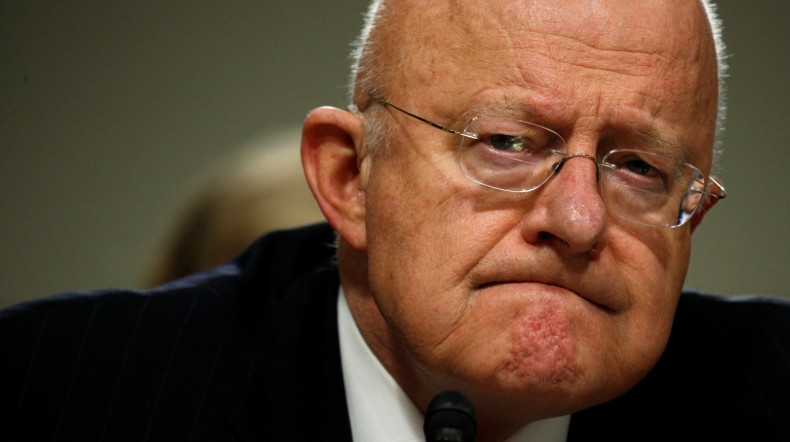 President Donald Trump asked former American intelligence agency chief James Clapper to refute a controversial dossier of allegations that his election campaign colluded with Russia.
"His main concern was, I think he asked me to put out a rebuttal or repudiation of the dossier which I couldn't do and didn't," said Clapper of Trump's request in early January during an ABC News interview on Monday 6 March.
"I had no way of validating, at the time corroborating the information in it. Some of the second and third order sources that were used in that we could not corroborate and I told him that," said the former director of national intelligence who served under President Barack Obama between 2010 to early 2017 and advised Trump during the transition period.
The dossier that drew Trump's ire caused a stir when its full contents were published by BuzzFeed on 11 January. The 35-page document makes salacious allegations about Trump's behaviour during visits to Russia and indicates contacts between members of the Trump campaign and Russian officials.
It was sourced and compiled by a former British MI6 spy who had been based in Moscow in the early 1990s and was funded, in part, by Trump's Republican and Democratic political rivals.
President Trump was briefed on its contents in early January by FBI director James Comey before publication of an interagency intelligence report that found Russia assisted the Trump campaign to win the 2016 election.
The same day the Russia dossier was published, Trump met with James Clapper about the document and urged him to denounce it.
"The [intelligence community] has not made any judgment that the information in this document is reliable, and we did not rely upon it in any way for our conclusions," is all Clapper wrote in a statement at the time. Since then, some details of conversations between foreign nationals set out in the document have been corroborated by US investigators.
Clapper spoke with ABC News on Monday after Trump accused former President Barack Obama over the weekend of putting a wiretap on Trump Tower during the 2016 election. In October US law enforcement did receive a warrant to intercept communications of some Trump campaign members and associates under suspicion that they were in touch with Russian government officials and intelligence agents.
"It's pretty clear that there was some sort of surveillance or wiretaps that had to have existed," said White House Press Secretary Sean Spicer in response to questions on Monday about Trump's claims. The president has asked the Congressional intelligence committees to investigate why his campaign was being investigated. The question could be included in two ongoing probes into the extent of Russian influence on the election.
However "there was no wiretap against Trump Tower during the campaign conducted by any part of the national intelligence community," Clapper insisted on Monday.
Senator John McCain, chairman of the Armed Services Committee, said that Trump needs to give more information to the American people and Congress about his wiretapping accusations. "The dimensions of this are huge," McCain said. "It's accusing a former president of the United States of violating the law. That's never happened before."