Trump nominates Exxon Mobile CEO Rex Tillerson as Secretary of State
Oil giant boss who brokered deal with Vladimir Putin will 'reverse years of misguided foreign policies' says Trump team.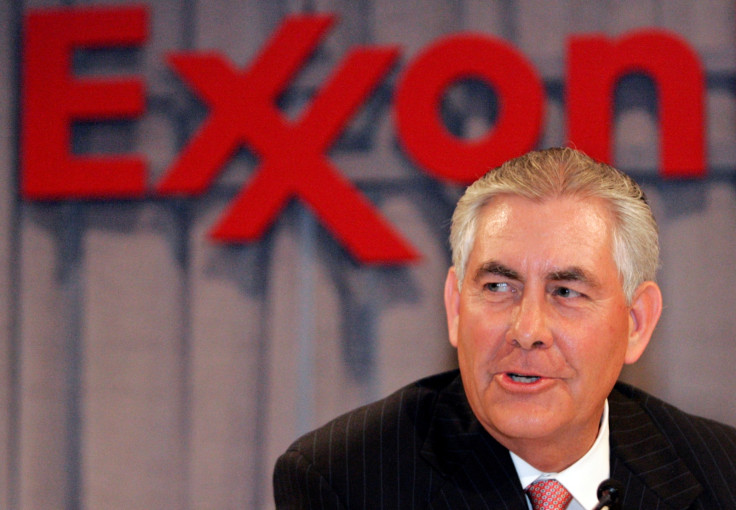 President-elect Donald Trump has announced his nomination of Rex Tillerson, CEO of the oil giant ExxonMobil, to be his Secretary of State.
Trump's transition team said Tillerson will "help reverse years of misguided foreign policies and actions that have weakened America's security and standing in the world." In an interview on Fox News Sunday (11 December) Trump called Tillerson "a world-class player."
Trump emphasised the fact that Tillerson leads one of the world's wealthiest companies, with annual revenue of $268.9 billion and has offices in countries around the world. "To me, a great advantage is he knows many of the players, and he knows them well," Trump said.
In a release about the ExxonMobile boss's nomination, Trump said Tillerson's "broad experience and deep understanding of geopolitics make him an excellent choice for Secretary of State" and that "he will promote regional stability and focus on the core national security interests of the United States."
Tillerson first joined the Exxon Company in 1975, long before its $250 billion merger with Mobil in 1998. It will be his first job outside the company in more than 40 years.
He is a controversial pick, not just for his lack of experience in government or diplomacy, but for his close personal relationship with Russian President Vladimir Putin.
Tillerson brokered a $500 billion oil exploration deal with Vladimir Putin in 2012 that would see Exxon Mobil work with the Russian government oil company Rosneft. It has been called the biggest oil deal ever. But President Barack Obama blocked the deal when the US put sanctions on Russia following its annexation of the Crimean region of Ukraine in 2014. That year Tillerson said he opposed such sanctions as imprecise and ineffective. Over the summer Trump said he would "would be looking at" lifting the sanctions on Moscow.
In an interview on Sunday (11 December), Arizona Republican Senator John McCain said he sees Tillerson's relationship with Putin as a red flag.
"It is a matter of concern to me that he has such close personal relationship with Vladimir Putin," the former GOP presidential nominee said on CBS's Face the Nation. "And, obviously, they have done enormous deals together, that that would colour his approach to Vladimir Putin and the Russian threat." McCain is currently helping investigate Russia's influence on the US election following a series of hacks on that infiltrated the Democratic party over the summer.
Fellow Republican Senator Marco Rubio of Florida also expressed his reservations about Tillerson's Moscow connections. "Being a 'friend of Vladimir' is not an attribute I am hoping for from a #SecretaryOfState," he tweeted.
Exxon Mobile has also been involved in fighting two court cases brought by the New York and Massachusetts Attorney Generals. They are suing to receive internal records from the company that show what it knew about climate change and when.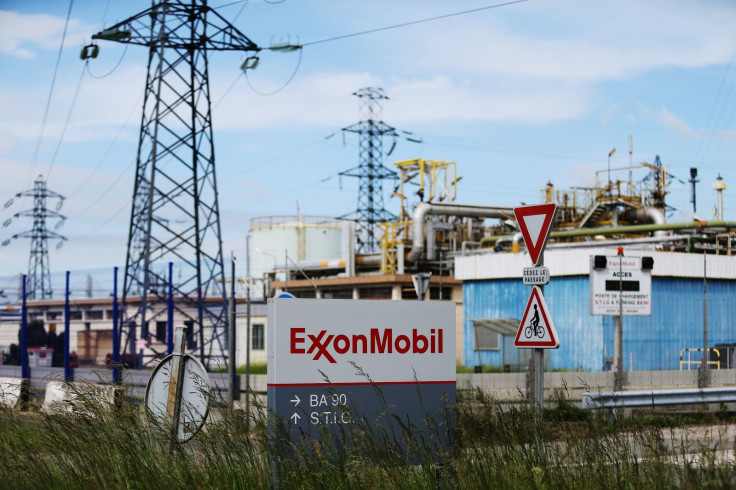 Rex Tillerson joined the Exxon Company in 1975. It will be his first job outside the company in more than 40 years
Getty Images
The states have "joined together with each other as well as others known and unknown to conduct improper and politically motivated investigations of ExxonMobil in a coordinated effort to silence and intimidate one side of the public policy debate on how to address climate change," Exxon said in court filings. It is counter suing the states.
Massachusetts Attorney General Martha Healey has called Exxon's lawsuit "a calculated effort to avoid and delay the company's compliance with a duly authorized and lawful civil investigative demand." Exxon, she charges, "has engaged in unfair or deceptive acts or practices that have harmed Massachusetts investors and consumers."
Tillerson has not denied climate change like President-elect Trump did earlier this week and has backed a carbon tax to combat it. In a 2009 speech he said "a carbon tax may be better suited for setting a uniform standard to hold all nations accountable."
© Copyright IBTimes 2023. All rights reserved.