US President-elect Donald Trump will hand over his businesses to his two elder sons Eric and Donald Jr after he assumes office on 20 January, 2017. His sprawling businesses include real estate companies, entertainment and media outlets, sports and modelling agencies and several others.
The real estate mogul made the announcement in a tweet late on Monday (12 December) evening after reports emerged that he had postponed the scheduled 15 December press conference, where he was expected to shed light on his plans to deal with conflict of interest.
The business tycoon-turned-politician also tweeted that his companies will sign no new deals during his presidential tenure. "Even though I am not mandated by law to do so, I will be leaving my businesses before January 20th so that I can focus full time on the Presidency. Two of my children, Don and Eric, plus executives, will manage them," Trump said in the Twitter post.
Citing busy schedules, the president-elect added that he will address the media soon in the near future to apprise them of his business plans as well as his cabinet appointments.
Earlier in the day, a spokesman for Trump's transition team confirmed that the press conference scheduled for Thursday has been pushed back to January, 2017.
Republican National Committee spokesman Sean Spicer said in a statement that the postponement will allow Trump's legal team to "ensure the proper protocols are put in place" while handing over Trump's so many "iconic properties and successful entities". He also confirmed that the press conference will be held before Trump's inauguration to the White House.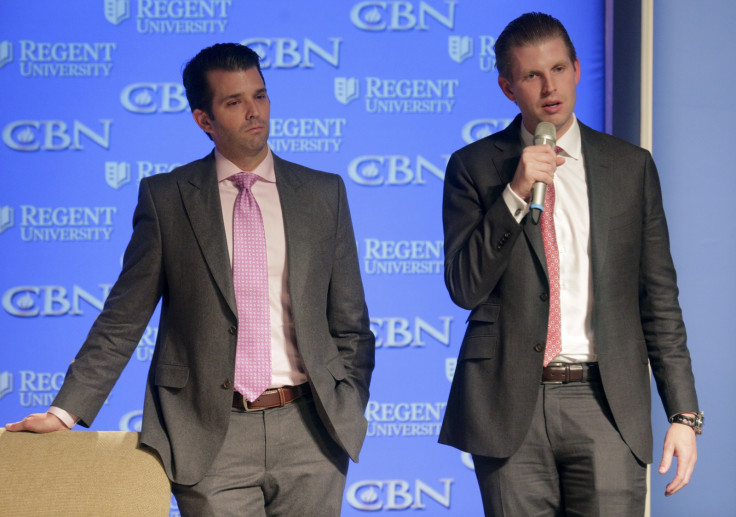 According to Forbes' 2016 annual billionnaires' ranking list, Trump emerged as one of the richest politicians in American history with an estimated net worth of $3.7bn (£2.91bn).