President-elect Donald Trump said Bill Clinton doesn't know how to get people out to vote after the former president blamed the FBI and Russian hacking for the 2016 Democratic loss.
"He 'doesn't know much,'" Trump wrote on Twitter today (20 December), "especially how to get people, even with an unlimited budget, out to vote in the vital swing states (and more)". He added the Democratic strategy "focused on wrong states".
In New York yesterday Clinton said he was surprised to get a call from Trump just a day after the election "like [the election] was 15 years ago". He said Trump struck a conciliatory tone after what many are calling one of the grisliest battles for the White House.
Clinton spoke while casting his Electoral College vote for his wife, Democratic nominee Hillary Clinton, as the election was finalised. His comments were reported in the local Bedford, New York, newspaper The Record-Review.
Clinton said Tump told him Hillary "was tougher than I thought she'd be". Trump and the Clintons used to socialize together and Bill and Hillary Clinton attended Trump's wedding to his wife Melania in 2005.
But events did not happen quite like that Trump argued on Twitter. "Wrong, he called me (with a very nice congratulations)," the president-elect said.
In New York Clinton also countered Trump's claim that he won the election in a "landslide". The former president pointed out that when he was elected in 1992 he took 370 of the 538 Electoral College votes. "That was a landslide," Clinton said.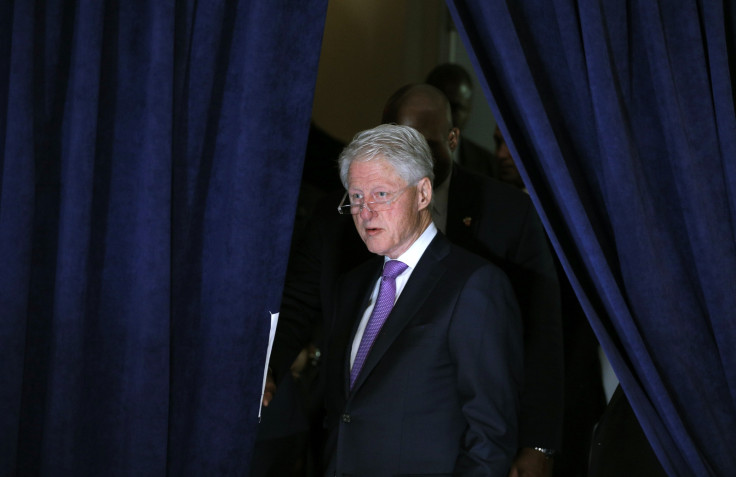 On Monday Trump's election was finalised with 304 Electoral College votes to Hillary Clinton's 227. Clinton gained 2.8 million votes more than Trump in the popular vote — breaking a record for the most a candidate has won the popular vote by without gaining power.
Her husband said she could not overcome a letter from FBI director James Comey that suggested the investigation into her email practices as secretary of state could be reopened, twinned with disclosures tied to Russian intelligence-linked hackers.
"You know, I've watched her work for two years," Clinton said. "She fought through everything, and she prevailed against it all. But, you know, then at the end, we had the Russians and the FBI deal. But she couldn't prevail against that." Some election analysists have measured the negative impact of Comey's letter on the vote.
Democrats, however, warned Hillary Clinton throughout the election that she was ignoring key states, such as Michigan, that secured a win for Trump.
"I predicted that Hillary Clinton was in trouble in Michigan during the Democratic primary," said Michigan Representative Debbie Dingell in a Washington Post column days after the election.
Dingell said she was infuriated that "Clinton and her team didn't show up until the weekend before the primary, when it suddenly became clear they had a problem."
"[Bernie] Sanders was in my district 10 times during the primary," Dingell wrote. "How would any sane person not predict how this one would go?"