US President Donald Trump on Friday (25 August) told the military to stop recruiting transgender people in the services while issuing directives for the implementation of transgender ban in the military.
The memorandum on the ban, signed by Trump on Friday, would also prevent the US Department of Defense from using its resources to provide medical treatment regimens for transgender individuals currently serving in the military. However, the directives did not clarify if they will be allowed to continue.
Trump had announced the plan in July to withdraw his predecessor Barack Obama's instructions on allowing transgender individuals openly serve in the military. The Republican had argued that recruiting them raised health care costs, but a study conducted on the subject found the costs will have a "minimal impact"on defense budget, considering the very small number of transgender people in the military services.
A White House official who briefed reporters on the memo said that the president was giving the secretaries of defense and homeland security leeway to decide on the fate of the currently serving transgender individuals.
Trump's announcement had met with criticism from within the party and outside, with people terming the move a discrimination against the LGBTQ community.
However, the White House official insisted that the decision was not discriminatory and also maintained that Trump continues to work toward his campaign promise of fighting for the LGBTQ Americans, the CNN reported.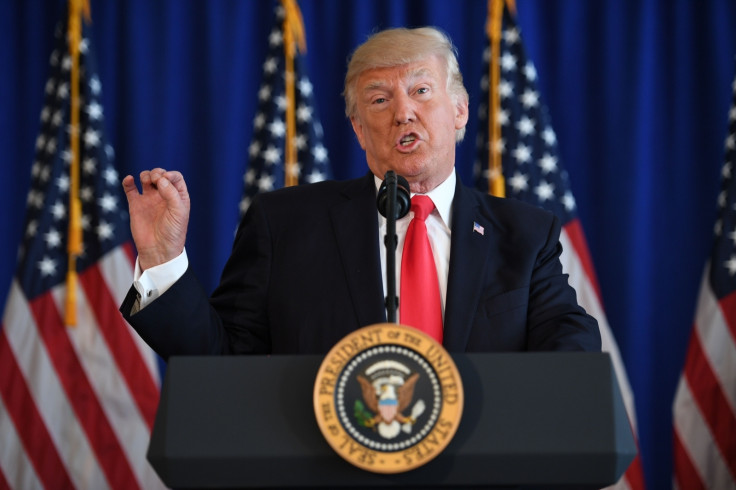 "The President is the President for all Americans, and during last year's campaign he was the first GOP nominee to talk about LGBTQ issues at the GOP convention, but he also was critical of the Obama administration's change in that longstanding DOD policy," the official reportedly said, referring to the amendment introduced by Obama allowing transgender recruitments.
"He's going to continue to ensure that the rights of the LGBTQ community, as well as all Americans, is protected. This policy is based on a series of national security considerations."