On 26 July, US President Donald Trump once again rocked the nation via his Twitter account with a series of tweets announcing that transgender people will no longer be allowed to serve in the military due to "tremendous medical costs and disruption". The news was met with widespread criticism, with people on social media lashing out at the president's latest oppressive plan.
On television, a number of talk show hosts also slammed the Potus while expressing support for the LGBTQ community. "I began my day today as I often begin my days, by checking Donald Trump's Twitter feed, to see how far the crazy has spread," The Late Show's Stephen Colbert began his monologue. "And today I really think he's off his meds. Because today he went from crazy to cruel."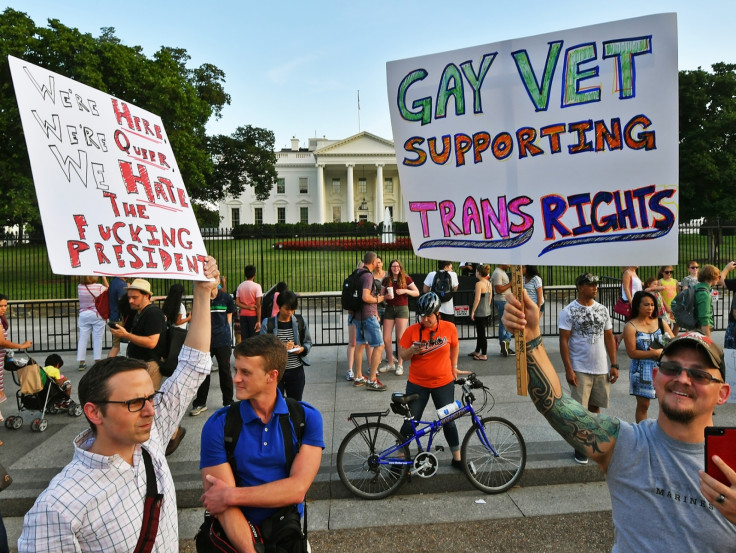 The CBS host and Trump critic pointed out that the president had actually promised to fight for the rights of the LGBTQ community during his presidential campaigns, claiming that his opponent Hillary Clinton would bring in "people that will threaten our freedoms and beliefs".
"What the hell does he think the 'T' in LGBT stands for?" Colbert commented... and he was not the only one to take on the leader. Chelsea Handler released a promo for the 28 July episode of her Netflix talk show in which she voiced support for the many transgender individuals who were ready to put their lives at risk for their country.
"I am sorry that the man who's never served in the military a day in his life is denying you the right to serve your country," she said. "Thank you for your service, and thank you for your bravery."
The Daily Show's Tevor Noah went on to dissect Trump's tweets before stating that people should not be too surprised by the president's decision. "Because even though Trump always claimed he was for LGBTQ rights, he never seemed fully comfortable in that identity," the host said, sarcastically adding that this was probably his way of protecting the LGBTQ community. "Considering how many wars he's going to start, maybe he just did."
Samantha Bee compared his new ban on the military's old 'don't ask-don't tell' policy. "He didn't ask anyone if it was a good idea and didn't tell anyone he was doing it," she said on her latest episode of Full Frontal.
Seth Meyers decided to let four of his female writers take on the subject with military budget facts. "President Trump, you just requested a $600bn (£456bn) military budget," Amber Ruffin noted. "You think you can't afford health care for trans people? The military spends $41m a year on Viagra. What are you guys doing, screwing the enemy to death?"
Trump stated that the ban was based on consultations with his military generals, but did not mention when it would be put into action. Neither did he elaborate on what would be done with the trans-personnel already in service.