President-elect Donald Trump's team is reportedly hoping to get top security clearances for his children. Trump has four adult children — Donald Trump Jr, Ivanka Trump, Eric Trump and Tiffany Trump — and a 10-year-old son, Barron.
Trump's team has asked the White House to look into the possibility of getting his children security clearance, CBS News reported. However, in order for the Trump children to receive top secret clearances, they would need to be designated by the Obama Administration as national security advisers to their father.
CBS News noted that once Trump is inaugurated, he will be able to make the request himself. The Trump children would need to fill out security questionnaire (SF-86) and go through the required background checks to be cleared.
Trump included three of his children — Ivanka, Eric and Donald Jr — and his son-in-law Jared Kushner in his transition team. The four were also close advisers to Trump's campaign, Reuters noted. Their continued involvement in Trump's presidential affairs have raised some red flags regarding conflicts of interest.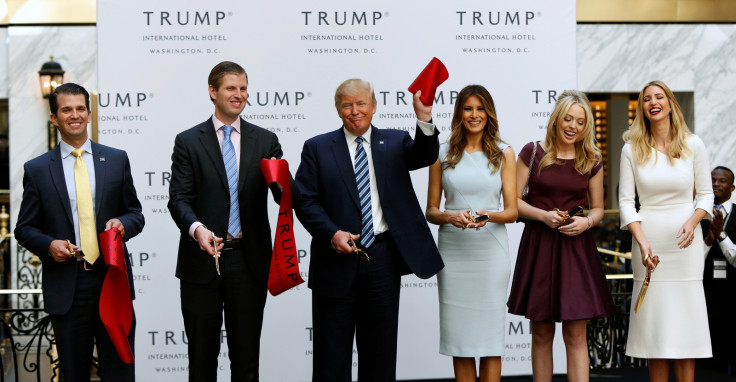 According to The Washington Post, Trump has more flexibility in staffing his transition team but will not have that same level of flexibility when he staffs his administration. Public officials may not "appoint, employ, advance, or advocate for" relatives in "the agency in which he is serving or over which he exercises jurisdiction or control," according to the US Code, Supplement 4, Title 5, Section 3110 (5 U.S.C 3110) which covers the employment of relatives and restrictions.
The law prohibits Trump from hiring his family for any job in the federal government, but he could test some loopholes if he wanted to, The Post noted. He could hire or nominate family members if they decline a salary or he could push the Office of Personnel Management to issue regulations allowing the employment of relatives due to "unforeseen events or circumstances".
The Post added the president-elect could also try to have his relatives hired by other branches of government, such as in Congress. He can also keep relatives close as advisers and involving them informally.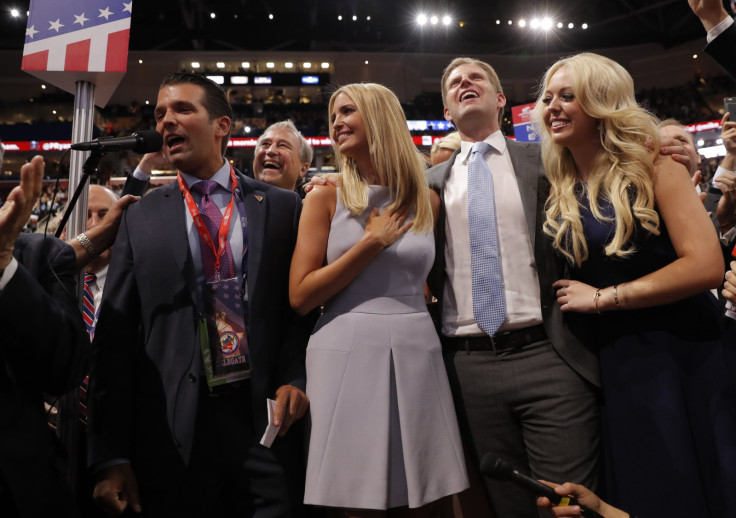 This may be the most likely scenario as all his children maintain they will not hold formal roles in his administration. During Trump's first post-election interview with 60 Minutes, his daughter Ivanka told correspondent Lesley Stahl she will not join her father's administration. "I'm going to be a daughter," Ivanka said. "But I've ... I've said throughout the campaign that I am very passionate about certain issues. And that I want to fight for them."