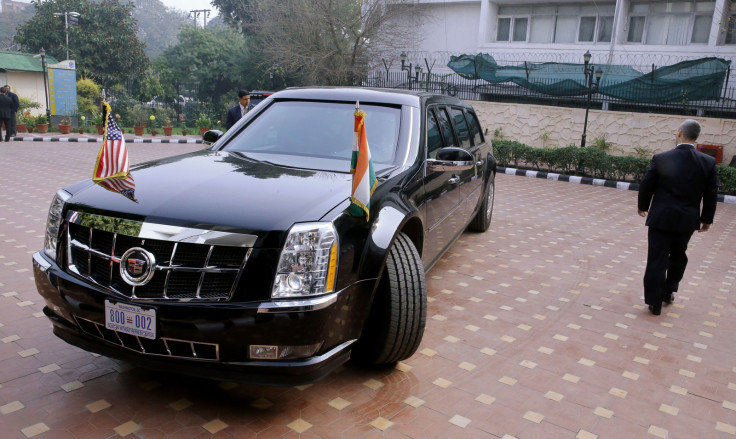 The new fleet of limousines set to transport President-elect Donald Trump will get their first outing at his inauguration on 20 January. The "Cadillac one" and its fleet of 12 cars, will replace "The Beast" that ferried outgoing President Barack Obama through his terms.
Each car will cost $1m - 1.5m (£822,000 - 1.2m) and be equipped with tear gas, a shotgun and a stock of blood in the president's type in case the motorcade ambulance is unable to reach him.
The New York Post adds that thick doors and windows of the limo can withstand amour piercing bullets but will be too heavy for the president to open from the inside.
Only the driver's window is allowed to be rolled down to allow toll fares to be paid.
Autoweek reports that one potential change may be adjustable suspension, in the hopes of avoiding a repeat of Obama's awkward moment during a state visit to Ireland, where one of the president's limos became stuck when leaving the US embassy in Dublin.
The limousine is otherwise expected to have the usual look of a Cadillac Escalade, as Autoweek wrote: "when it comes to the interior layout the 2017 version will largely be a repeat of the 2009 limousine."