As most of Hollywood appears to have turned its back on Donald Trump, Nicole Kidman caused consternation when she appeared to show support for the President-elect.
The Oscar-winning actress, who has dual US and Australian citizenship, urged American citizens to support Trump once he is in office, during an interview with the BBC.
Kidman made the comments while speaking to journalist Victoria Derbyshire, who pressed the Australian-born star to share her views on Trump.
"I just say: He's now elected and we as a country need to support whoever is the president, because that's what the country is based on," she explained.
Calling on the public to move on from the controversies surrounding his election she added: "Whatever, however, that happened, he's there and let's go."
Kidman previously shared a photo of herself and music star husband Keith Urban visiting the polling booths to cast their vote on the day of the US elections. However, neither revealed which presidential candidate won their vote.
In the interview on Tuesday (10 January), Kidman said she had no political allegiance to any one party, explaining that her vote was "issue based".
The 49-year-old, who has been promoting her film Lion, also waded into the debate surrounding gay marriage.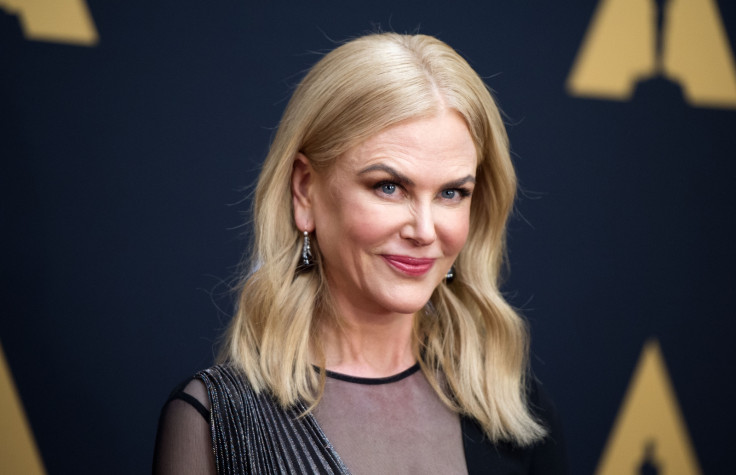 Asked to share her view on legalising same-sex unions in Australia, Mail Online quoted her as saying: "I believe in it. I believe in allowing people who love each other to share their lives together and to honour it and to let them. I really believe that we should stay out of peoples' business like that.
"I love when people love each other ... and commitment is a beautiful thing," she added.
Her comments come just days after Hollywood icon Meryl Streep criticised Trump for mocking disabled journalist Serge F Kovaleski during his electoral campaign.
Collecting the Hollywood Foreign Press Association's Cecil B DeMille Award at The Golden Globes she said the incident left her "stunned" and "heart-broken". Trump responded by dismissing the iconic actress as "over-rated". Streep won widespread support in Hollywood for her rousing speech.
Meanwhile, the President-elect is having trouble securing a celebrity presence at his forthcoming inauguration ceremony, as most of Hollywood's A-list has turned down the opportunity to show public support for his incoming administration.
Celine Dion, Elton John and Andrea Bocelli have all refused invitations to perform at the ceremony, while Madonna described his presidency as "a nightmare."
Former X Factor star Rebecca Ferguson had earlier agreed to perform, but only on the condition that she would be allowed to sing the protest anthem, Strange Fruit, a song which "speaks to all the disregarded and downtrodden black people".
The only artist so far confirm attendance is 2010 America's Got Talent runner-up Jackie Evancho, who is expected to sing the US national anthem.
It has, however, been rumoured that Marie Osmond has agreed to perform to "encourage unity" in the US.
Trump has also won a supporter in Caitlyn Jenner who on Wednesday (12 January) revealed she had accepted an invitation to attend the inauguration. An ardent Republican, the transgender reality star has championed Trump from the outset of his presidential campaign, insisting he will be "good for women."
The President-elect will take the oath of allegiance on 20 January, when he will be sworn in as the 45th president of the US.