Donald Trump's sons and daughter were greeted with protests and slogans during their visit to Canada on 28 February.
Tiffany, Donald Jr and Eric Trump were in Vancouver for the launch of the new Trump International Hotel and Tower on West Georgia Street. The grand opening felt a little damp as over 100 people gathered outside the new building to protest against the US president.
Locals gathered outside the C$360m ($270m, £218m) hotel and condo tower holding signs that read "Canada dump the Trump brand" and "Not in my city".
Many also took to writing messages on sticky notes and pasting them on the outside wall of the building.
Monitored by police, the group chanted "We want peace" and sang O Canada as the Trump siblings launched the property with a ribbon-cutting ceremony.
Developer Joo Kim Tiah, head of Vancouver-based Holborn Group, and his father, Tony Tiah Thee Kian — one of Malaysia's richest business tycoons, were also present at the event.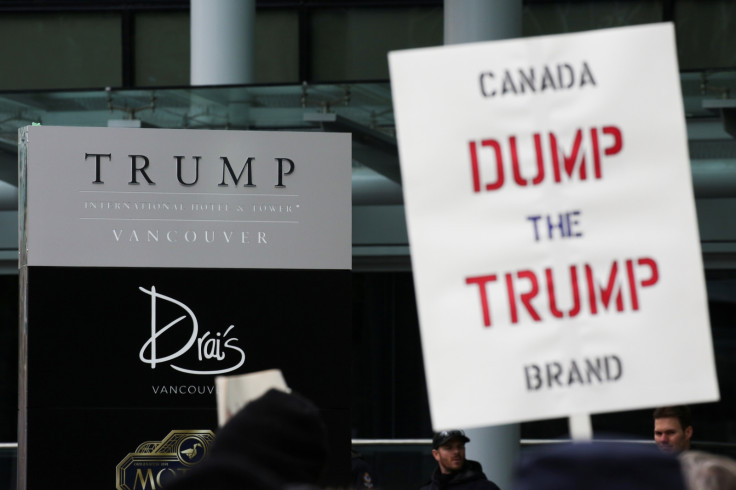 "I'd like to thank the press... Just kidding," Donald Trump Jr told the media gathered for the event. "It's great to see you here, I'm shocked. I'm absolutely shocked."
Eric went on to talk about the Trump brand and the various properties under its umbrella. "Vancouver is truly one of the great cities in the world, and it is fitting for the Trump brand. It's something that we hold in the highest esteem," he said. "That's what our father's vision was all about, creating the most iconic buildings anywhere in the world."
The Trumps left Vancouver soon after the launch.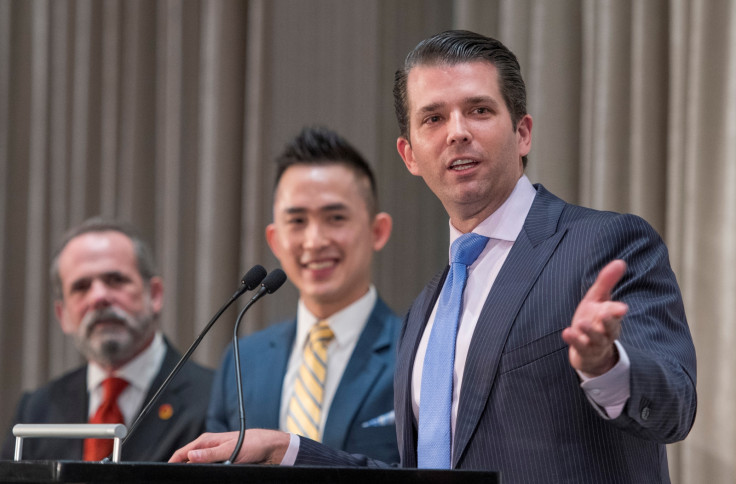 Long before the opening of the new Tiah-owned property, which the Trump brand has lent its name to, the Malaysian CEO has received severe criticism for his choice to align with the US president's company.
"They aren't embracing who we are and what we are," City Councilor Kerry Jang said in an interview, according to the Financial Post. "This kind of conspicuous consumption, lifestyles of the rich and famous — it's not us."
Back in 2015, Vancouver Mayor Gregor Robertson also wrote to Tiah asking that the Trump name be removed from the building. "Trump's name and brand have no more place on Vancouver's skyline than his ignorant ideas have in the modern world," said Robertson.