Rather than picking apart President Donald Trump's tax returns, Democrats are insisting their colleagues focus on criticising Republican efforts to overhaul American health insurance.
On Tuesday 14 March MSNBC's Rachel Maddow released a leaked two page portion of President Trump's 2005 tax return obtained by investigative journalist David Cay Johnston. It showed Trump paid $38m (£31m) in taxes on an income of over $150m in 2005.
Trump is the only president to refuse to release his taxes publicly. While the release gave some insight, Democrats were unimpressed with the revelations and urged their allies to focus their energies elsewhere.
"Message: tax cuts for the rich paid for by taking health care away from 24M people > tax returns," tweeted Dan Pfeiffer, the former White House senior adviser for strategy and communications for President Barack Obama, after the revelations.
"Focus! $880b cut in Medicaid in order to pay for a $880b tax cut for rich. Plus an age tax," wrote Hawaii Democratic Senator Brian Schatz on twitter.
On Monday the US Congressional Budget Office (CBO) calculated that the number of Americans without health insurance would increase by 24 million under the American Health Care Act (AHCA) proposed by Republicans last week. Under the Affordable Care Act brought in under Obama more than 11 million Americans gained health insurance.
Retired Democratic House Republican John Dingell – who served in Congress for nearly 60 years – wrote on Twitter that the "most interesting # in Trump's taxes" was 24 million. "Oh no wait that's just how many Americans will lose health care under his terrible plan," he followed up. "Trump's taxes are important, but I'm waiting on the long-form," Dingell wrote.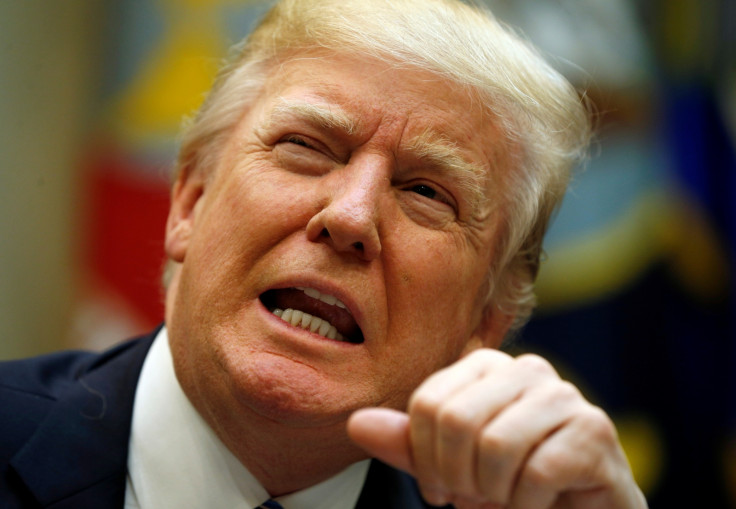 The White House confirmed the authenticity of partially leaked tax records in a statement put out just before Maddow's show went to air. They called the public release of the documents a "desperate" attempt to gain ratings and questioned why the media continue to seek revelations of Trump's tax returns.
A Pew Research Center survey indicates that 60% of the public do, in fact, want to see President Trump release his tax returns — particularly as concerns grow over the administration's ties with Russia.