The Grand Tour has driven fans wild with its launch series on Amazon Prime, and Jeremy Clarkson revved up the action even more for the show's eighth episode.
Fans have dubbed this week's episode of the motoring show the best yet as the famous trio returned to Britain and staged a Bond style explosive attempt to kill off Richard Hammond.
Hammond, 47, returned alongside Clarkson and May before the show carried out one of its most impressive stunts to date – proving it has come a long way, and on quite a different road, to Top Gear.
It all panned out when Hammond shared his plan to build his own "bug out" car, which is an armoured vehicle designed to withstand a nuclear war. He then drove his converted camper van out into the countryside to test it out as scheming Clarkson and May trailed behind him.
They then decided to test the armoured car by firing pot shots at it with rifles and even a machine gun, amping up the movie-style violence in the show.
Viewers were shocked by the huge fiery explosion after the missile found its target, with Clarkson later quipping "Good shot" to May, making it clear that they were very much trying to bump off their pal.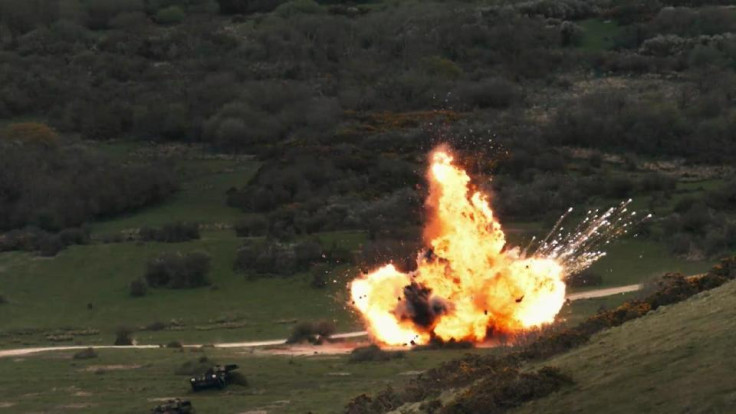 The episode then saw Hammond change up the design of his vehicle, which increased the armour plating. Clarkson and May then showed up with a Challenger tank, and fired a high-explosive shell at their friend's new ride. Hammond then yelled "You b**tards" as he watched his car go up in flames.
Bouncing back yet again, Hammond then sauntered back to the workshop for a third go before unveiling an "impregnable fortress" which was inspired by the armoured personnel carriers seen in the Alien movies. But his efforts were wasted as Clarkson and May had a field day with the new creation, and were seen boarding a war ship before using huge guns to take out the target.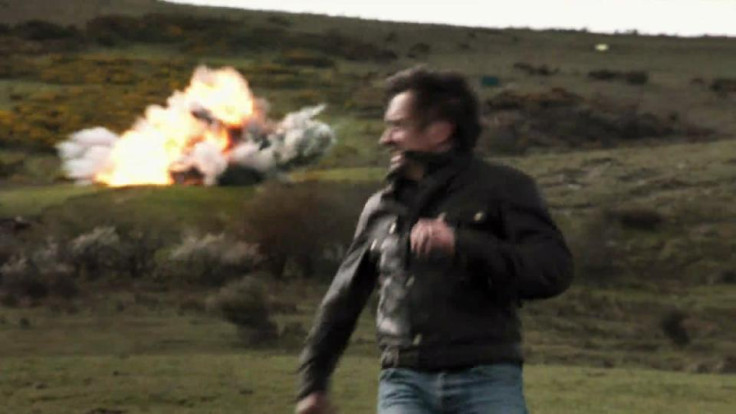 They also joked that Hammond was killed along with the vehicle by bringing his "remains" to the studio in a dust pan before spilling his "ashes" on the floor. Very loyal friends...
Viewers were more than impressed by the show's latest offering, with one person tweeting: "The Grand Tour is bloody genius," as another put: ""Grand Tour just blows Top Gear completely out the water."