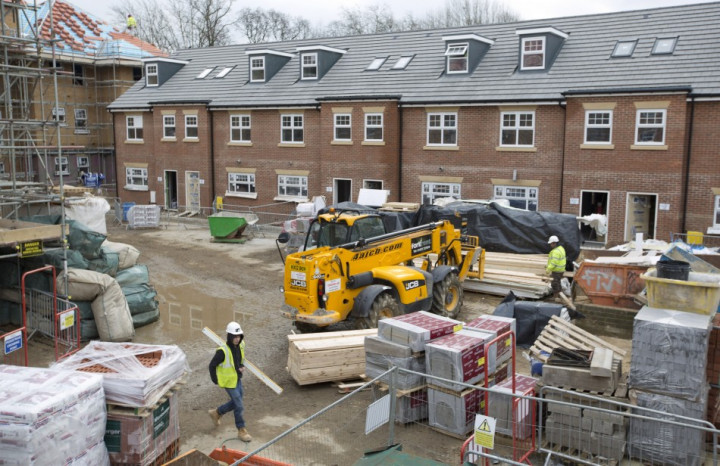 Britain's ailing economy would have grown three times faster than it has if the construction sector had not collapsed under the weight of government austerity, according to analysis by the Trades Union Congress.
The TUC says its research shows that if construction output had remained the same over the past five quarters, rather than collapsing from the final three months of 2012, GDP growth would have been 1.2% rather than just 0.4%.
It warns of thousands more job losses at construction firms, on top of the 70,000 that have already disappeared over the past year.
"The government's failure to support our construction industry has been terrible for jobs, growth and wages," said Frances O'Grady, general secretary of the TUC.
"This research shows what happens to the economy when you cut back on vital state funding and why we need urgent investment in new affordable housing and infrastructure projects.
"Without this stimulus the construction sector will continue to struggle and slow down our recovery."
A sudden sharp drop in output from construction firms in the final quarter of 2011 triggered a double-dip recession. Official data for the first quarter of 2013 show construction output has tumbled to its lowest level since the closing months of 1998.
Chancellor George Osborne's strict austerity programme for public spending has seen government departmental budgets slashed by as much as 25% in some cases, drying up contracts for construction firms.
He is being urged to focus on capital investment in infrastructure projects to kick-start the construction sector again and lift the economy to the elusive recovery he is in search of.
Both the International Monetary Fund (IMF) and OECD have called on Osborne to boost infrastructure investment.
Osborne has committed £3bn capital investment to several small infrastructure projects, though critics say this is nowhere near enough.
The chancellor has pinned his hopes on the £40bn UK Guarantees scheme, which sees the government underwrite the finances of nationally significant infrastructure projects that are struggling to secure backing in private markets.
It was launched in June 2012, though few announcements have yet been made on projects approved for the scheme's help. One recent guarantee issued was for a £75m loan to the Drax power plant to upgrade its capacity.
He is also hoping that Help to Buy, a credit easing scheme to increase the accessibility and affordability of consumer mortgages, will create enough demand in the housing market to trigger the supply side.
However, some have cast doubt over if enough demand will be sparked to create a supply-side surge. There are fears that it will inflate another property bubble.
Around 250,000 new homes are needed to keep up with current demand. In 2012, fewer than 100,000 housing starts were made.