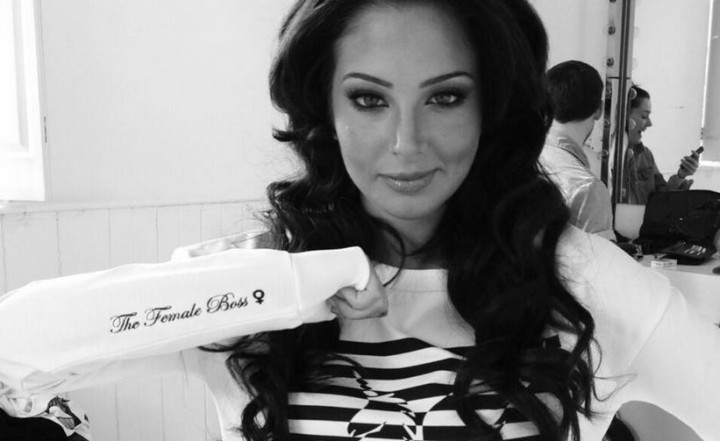 Former X Factor judge Tulisa Contostavlos will be questioned by police after she was secretly taped setting up an £800 cocaine deal with an undercover reporter.
The Sun tabloid set up the sting operation, recorded the conversation with the 24-year-old singer at London's Nobu restaurant as she reveals she could acquire drugs from friends.
"Whatever you want, he's got it," she says, "Half my phone book sells it. Of course I can get it for you. Half the guys I know are drug dealers. One's a massive cocaine dealer, he's my best friend. He's a gangster. He's my gangster."
Contostavlos who was Bing UK's most searched person of 2012, also detailed the language of drug dealing and small talk.
"We talk in lingo. Like we know what. I can't call him and go, 'Have you got any?' I'll say, 'Hi, have you got any sweets', and he'll be like, 'Um, how many sweets do you want?'" she said, "I'll say, 'Oh just a nice bag of sweets,' and he goes, 'How big?' I'll say 'maybe like four sweets,' and I'm referring to what he knows is what. Like we have a whole lingo."
Contostavlos Claims to be a Role Model
Last year, during an interview with Metro, she had talked about her rough childhood and how her life was an inspiration for the younger generation.
"I don't really feel 24 - I feel 35. I've been living beyond my years. I started drinking when I was 12," she said.
"I'm different because I'm controversial. These people may not have swear words in their vocabulary. They are normal people, who live their life normally. I'm not so normal," she added, "This has been my life and I am proud of it, even if I'm not like everyone else. I don't think as many people will go through the same problems that I do because they are maybe not as outspoken."
"I wouldn't take back or regret anything that's happened to me - not even the worst thing because I believe everything happens for a reason. I have to learn and come out the other side a better person," she said, "I have always been told I'm a little old soul. I have two sides. Everyone thinks I am serious, stern and cold. That's just what I am like in business."