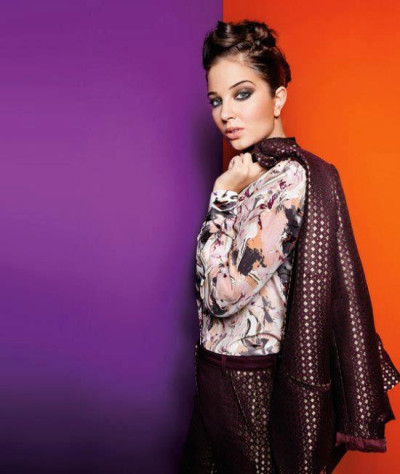 X Factor judge Tulisa Contostavlos has become Bing UK's most searched person of 2012, beating Duchess of Cambridge Catherine Middleton to the top spot while last year's winner, Justin Bieber, fell to fifth place.
The 23 year-old singer, who was recently named FHM's Sexiest Woman In The World, has had a pretty busy year. Along with taking her seat on the X Factor judging panel again, she released her official autobiography Honest: My Story So Far, and also attracted media attention for her new relationship with Newcastle United footballer Danny Simpson, after his pregnant ex-girlfriend Stephanie Ward accused her of stealing the footballer.
Meanwhile, The Duchess made it to the second spot, largely attributable to her prominent role during the Olympics, and the controversy surrounding French magazine Closer's decision to publish topless photos taken during her holiday in France.
However, Prince Harry and his own naked photo scandal could not match the attention lavished upon his sister-in-law, the third in line to the throne finished in sixth place. Singer Cheryl Cole took third spot, with late singer Whitney Houston named in fourth position.
"Every year, the Bing search results give us a unique insight into what and who is top of mind for Brits," Bing UK Director of Search Dave Coplin said.
"It's always fascinating to see which celebrities have had the biggest impact on Britons throughout the year, and of course it's no surprise to see that the 2012 Olympics and Olympians have captured our hearts and minds after such a golden summer."
Bing's Top searches:
Celebrity couple: Robert Pattinson & Kristen Stewart
Celebrity wedding: Jessica Biel's pink wedding dress
Celebrity death: Robin Gibb death
Celebrity divorce: Katie Holmes divorce
Celebrity baby: Robbie Williams son Teddy
Celebrity pregnant: Imogen Thomas pregnant
Celebrity chef: Jamie Oliver
Girl band: Little Mix
Boy band: One Direction
Lyrics: Carly Rae Jepsen - Call Me Maybe
Festival: V Festival
Fashion brand: Next
Store: Argos
Supermarket: Tesco
Football club: Liverpool FC
Movie trailer: Skyfall
Car model: Nissan Qashqai
Car make: BMW
Airline: Ryanair
Holiday destination: Turkey
Viral video: Gangnam Style
Diet: Cambridge diet
Recipe: Pancakes
Click on the slideshow to take a look at the 2012's most searched celebrity.