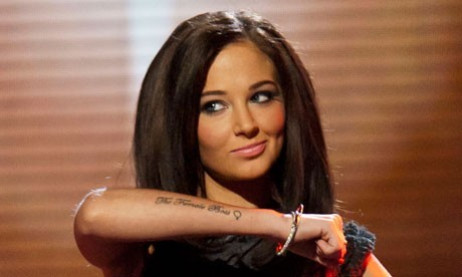 Tulisa Contostavlos has revealed that she called time on her romance with footballer Danny Simpson over a pair of Christian Louboutin shoes.
The former X Factor judge said she had given the Newcastle United player his marching orders because he was no match for her celebrity status and thought he could have his way with her by buying her off with a pair of shoes.
"He was a fan. He was obsessed for six years. He had a massive crush on me," she said during a meeting with undercover Sun reporters in a drugs sting.
"He wasn't a celebrity until he met me. He was a famous footballer but not a celebrity. As soon as he got with me, he became a celebrity footballer."
Recalling their final argument, she said she threw a pair of £1,000 Louboutins he had bought her in a Tesco bag. She said he was so furious he yelled "'What bird does that?"
Christian Louboutin shoes are coveted fashion items loved by women around the world. They are easily recognisable from their signature blood-red soles and their price - as much as £60,000 a pair.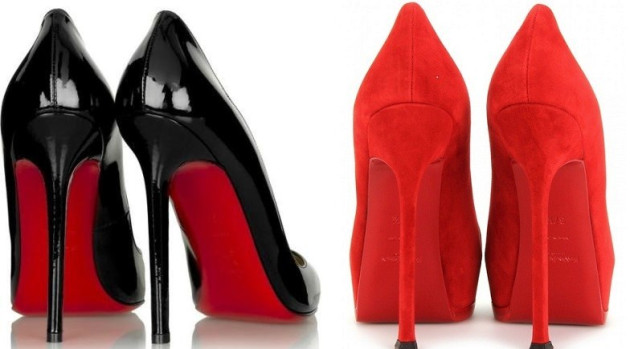 According to the 24-year-old N-Dubz singer, Simpson claimed that other women he had given shoes to had shown their gratitude by having sex with him.
"He's used to girls that run round after and put it on for him - even chase him. I'm not that woman."
She then recalled how in another row she told him: "Eat some Snickers. Get some f***ing nuts."
Contostavlos was caught by a Sun undercover sting in which she was allegedly recorded setting up a deal for cocaine worth £800.
In the wake of the scandal clothing retailer Bank Fashion, which sells her TFB range, said it was now "reviewing its options".