Italian police have arrested a suspected Islamist militant allegedly involved in the deadly terror attack at the Bardo museum in Tunis in March.
Authorities said the man, named as 22-year-old Moroccan national Abdelmajid Touil, first arrived in Italy on a migrant boat, fuelling fears that other jihadists could reach Europe as asylum-seekers crossing from north Africa.
He was held in the northern village of Gaggiano, near Milan, by members of Italy's anti-terror police unit, the Digos, who were acting on a Tunisian arrest warrant. He was staying there with relatives, who had a regular resident permit, local media reported.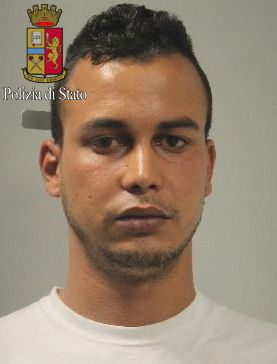 Tunisian authorities allege Touil was directly involved in the 18 March shooting at the Bardo museum that left 22 people dead.
"He was wanted internationally for co-participation in, planning and executing the March 18 attack on the Bardo museum in Tunis," Italy's anti-terrorism investigator Bruno Megale told a news conference.
However, Italian police said he was first identified and issued with an expulsion order a month earlier, as he disembarked from a smuggling vessel carrying another 89 people in the Sicilian town of Porto Empedocle.
Detectives said they believe Touil then crossed back to Tunisia, carried out the attack and later returned to Italy, although the details of his journey were not immediately clear.
British, French and Italian tourists were among those killed by gunmen that stormed Tunisia's leading historical museum, which has a trove of Roman mosaics.
Two of the attackers were killed at the scene by Tunisian security forces, with detectives later focusing their efforts on tracking down any possible accomplices.
The Islamic State (Isis) group initially claimed responsibility for the attack, although authorities later alleged the gunmen were members of another jihadi group, the Okba Ibn Nafaa Brigade.
More about the Bardo Museum attack