Doubts were mounting in Italy over the possibility that a 22-year-old Moroccan immigrant arrested near Milan on a Tunisian warrant for a deadly Islamist attack on Tunis museum could have actually participated in the massacre.
Abdelmajid Touil was held by members of Italy's anti-terror police unit, the Digos, in the northern village of Gaggiano, where he lived with his mother and siblings.
Tunisian authorities requested his arrest for extradition alleging he was involved in the planning and execution of the 18 March jihadist attack on the Bardo museum, in which 22 people were killed.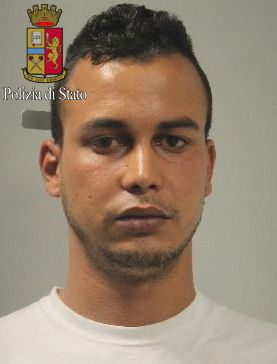 However Italian prosecutors have confirmed his mother's claim that he was in Italy the day of the shooting.
Touil first arrived in the country on a crowded migrant boat from Libya in mid-February.
He was identified by authorities upon disembarking in the Sicilian port of Porto Empedocle on 17 February.
He was photographed, had his fingerprints taken and was issued with an expulsion order, since Rome doesn't grant Moroccans immediate right of asylum.
Interior minister Angelino Alfano told Parliament that, at the time of arrival: "Touil was not considered even at the potential level as a terrorist, much less a dangerous subject for the security of our country."
Police initially hypothesized Touil left italy as ordered, crossing back to Tunisia where he carried out the attack , but later returned to Italy, although the details of this journey were unclear.
His family however, maintained he has never quit the country, also claiming he is no Islamist radical but prefers local bars to the mosque.
Italian media reported that police searching the 60m square flat the man divided with five family members didn't even find a copy of the Quran.
"It's a mistake, we are confident the truth will emerge," his mother Fatima, 44, who holds a regular resident permit, told La Repubblica newspaper.
Teachers at a literacy school in the nearby village of Trezzano sul Navigli also claimed he attended class the week of the Bardo attack.
The information was recorded in the institute's attendance register and later confirmed by prosecutors.
Nevertheless Tunisia's Interior Ministry, insisted Touil is their man. "For us, he is the one we are looking for and we continue coordinating with the Italians for his extradition," Interior Ministry spokesperson Mohammed Ali Aroui told AP.
British, French and Italian tourists were among those killed by gunmen that stormed Tunisia's leading historical museum, with its trove of Roman mosaics.
Two of the attackers were killed at the scene by Tunisian security forces, with detectives later focusing their efforts on tracking down any possible accomplices.
The Islamic State (Isis) group initially claimed responsibility for the shooting, although authorities later alleged the gunmen were members of another jihadi group, the Okba Ibn Nafaa Brigade.
Tunisian detectives allege Touil provided "indirect" support to those responsible. A first extradition hearing is scheduled for next Friday (22 May) in Milan.