Tunisia attack: Mass evacuation of UK holidaymakers due to new Isis terror alert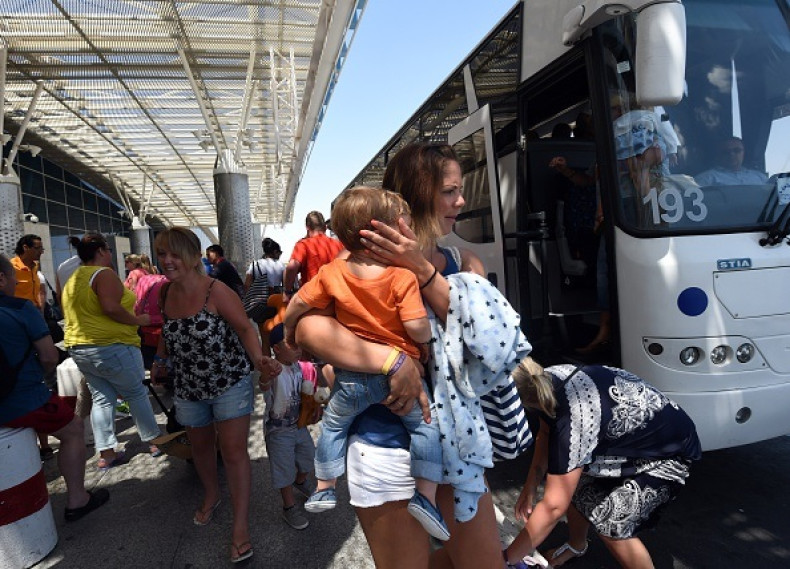 A new Tunisian terror alert warning of a further Isis terror attack has lead to the mass evacuation of thousands more British tourists.
Reuters reported that Tunisian security forces killed five Islamist militants in clashes in the Awled Omrane Mountains near the central town of Gafsa.
The Foreign Office warned that a further Islamic State (IS) attack was 'highly likely', with an estimated 3,000 Brits holidaying in the north African state returning home in the next few days.
Both Thomas Cook and Monarch Airlines laid on extra flights over this weekend to evacuate the UK holidaymakers.
The Foreign Office estimates there are now between 1,000 and 2,000 Britons left in Tunisia down from 3,500 on Friday 11 July.
A statement on the Foreign Office website, stated: "Although we have had good co-operation from the Tunisian government, including putting in place additional security measures, the intelligence and threat picture has developed considerably, reinforcing our view that a further terrorist attack is highly likely.
"On balance, we do not believe the mitigation measures in place provide adequate protection for British tourists in Tunisia at the present time and we have therefore changed our travel advice accordingly."
Tunisian forces are on high alert after last month's attack in Sousse 38 holidaymakers, most of them British, were murdered.
UK Foreign secretary Phillip Hammond said: "More work is effectively needed to effectively protect tourists from a terrorist threat.
"We judge it is right and prudent to make this change today. We have not taken this decision lightly."
The Foreign Office confirmed to IBTimes UK that the move was made on the back of "general" intelligence in Tunisia, rather than new information relating to a specific attack.
But many believe that the new measures have been unnecessary and may effect the tourist trade in the country in the southern edge of the Mediterranean.
Furthermore, Britain's advice that tourists should leave is giving in to "what the terrorists want" according to Nabil Ammar Tunisian ambassador to the UK.
Mr Ammar, told BBC Two's newsnight: "This is what the terrorists want.
"By damaging the tourism, by having foreigners leaving the country, they damage the whole sector and put so many people out of work and on the streets.
"Hotels have to close and this is an important industry.
"One of the sources of terrorism is lack of hope. It is not the only motor of it but it is one of the very important origins."
On 4 July the Tunisian government announced it was reinstating the state of emergency, lifted in 2014, as part of its continuing response to the recent terrorist attacks.