The body of Trudy Jones, who died in a terror attack on a Tunisian hotel in June 2015, was identified by her friend after recognising her distinctive glittery toenail polish.
The 51-year-old was on holiday with her friend, Carol Anne Powell, who later had the grim task of identifying Jones's dead body.
An inquest at the Royal Courts of Justice in London on Monday (23 January) heard evidence about Trudy Jones, the first of the 30 British victims. According to Powell's statement, she heard "the most terrible explosion" behind her.
At first, she thought it was an explosion in a kitchen, although she later realised it was more serious as crowds of panicking people were running away from the scene of the blast.
Powell said she wanted to go to and find Jones, who was sunbathing on the beach. "I wanted to run towards the beach to check on Trudy, but people were running towards me shouting 'Go, go!'
"I started to run towards the hotel with the crowds of people."
In the mayhem that ensued, Powell survived the massacre by pretending to be dead in the hotel car park. A man picked her up and carried her on his shoulders, taking her to safety at a nearby hotel.
"I am desperate to find out who he is because he saved me," she said, according to BBC News.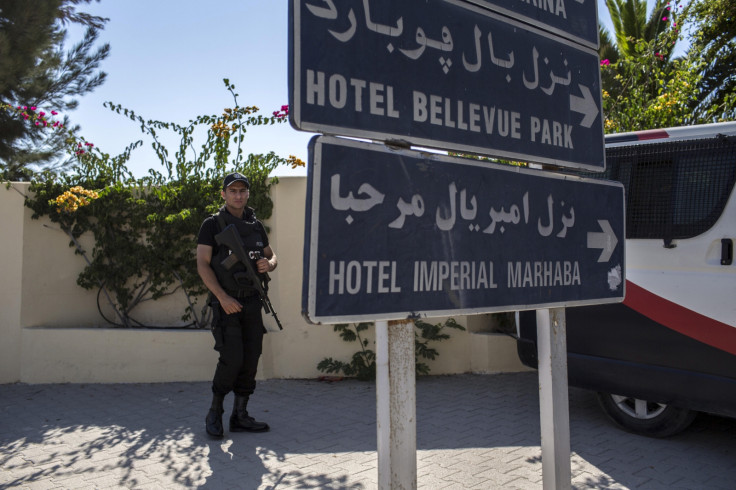 After her ordeal, Powell went to the mortuary and recognised her friend's body by her shiny nail polish. Jones was later identified through dental records at a post-mortem examination.
The Jones family told BBC Wales: "It's been a heartbreaking day for all, re-living the events of June 2015. We will never come to terms with the loss of Trudy. She was the family's rock and our inspiration to life.
The inquest is expected to last around seven weeks and will examine whether more could have been done to prevent the deaths of the 30 Britons who were killed in June 2015. Islamic extremist Seifeddine Rezguishot down 38 people at the five-star Riu Imperial Marhaba, near Sousse.