Tunisia hotel attack: Jihadi bride Aqsa Mahmood posts hate poem praising Bloody Friday attacks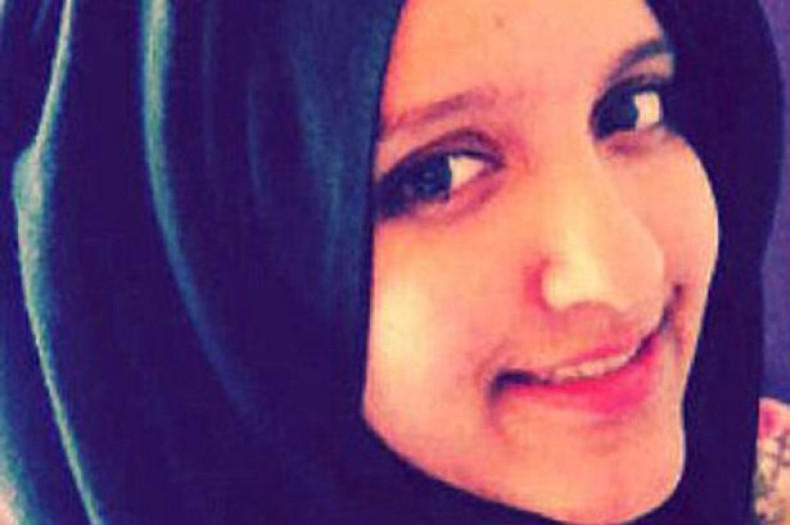 The family of a British Jihadi bride have said they are "sickened" by a poem she wrote praising the massacre in Tunisia and attacks in Kuwait and France.
Aqsa Mahmood left her home in Glasgow and fled to Syria to join Islamic State in November 2013.
The former private school student reportedly married a militant from the terror group in February last year.
Using the nom de guerre Umm Layth, she regularly uses social media to propagate radical messages including calling for copycat attacks following the Boston Marathon bombing and the murder of Lee Rigby.
In her most recent blog post, the 20-year-old described the bloody Friday terror strikes in Tunisia, France and Kuwait as "revenge" and "a day that will go down in history".
The hate filled poem read: "In 3 different locations a family was born. It's name was change, freedom and revenge.
"Kuwait, France and Tunisia is where they reside. They left a mark which will always remain. Permanent and blunt."
"If you show no mercy with us then why should we with you?" she continued.
Her family today condemned the poem, saying they are "full of rage" at her "twisted and evil" message.
A statement released by their lawyer said: "The family of Aqsa Mahmood became aware yesterday of her blog Umm Layth posting praise for the attacks in Tunisia, France and Kuwait.
"They are full of rage at her latest diatribe masquerading as Islam during the holy month of Ramadan. Whilst their daughter may have destroyed any chance of happiness for her own family, they are sickened that she now celebrates the heartbreak of other families.
"The Mahmood family have a message for any young person attracted to Isis, they say there is no honour, no glory, no god at work in the cowardly massacre of holidaymakers, people at prayer in a Shia mosque or an innocent man at his place of work."
It added: "As for Aqsa's words they can only be described as twisted and evil, this is not the daughter that they raised. The Mahmoods' thoughts and prayers are with the families who are grieving for the loss of their loved ones."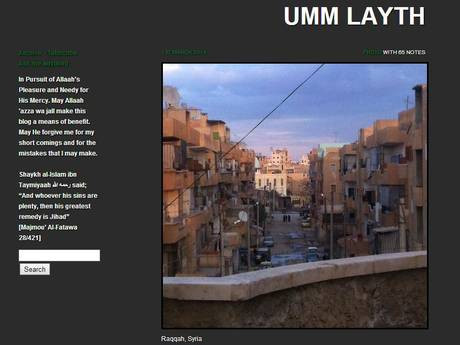 Jihadi bride Aqsa Mahmood posted the hate poem on her blog post on Tumblr.
Tumblr
Mahmood is believed to have taken on a senior role in recruiting other women and girls to travel to Isis-held territories. She recently denied reports that she was involved in recruiting three London schoolgirls who also went to Syria in February (2015).
Khalida and Muzaffar Mahmood told ITV News their daughter contacted them in March 2015 and said she had had no contact with 16-year-old Kadiza Sultana or 15-year-olds Shamima Begum and Amira Abase, now believed to be in the Islamic State (IS) stronghold of Raqqa.
Decrying her actions in an earlier statement her family addressed Aqsa directly saying: "You are a disgrace to your family and the people of Scotland, your actions are a perverted and evil distortion of Islam. You are killing your family every day with your actions, they are begging you stop if you ever loved them."
The bloody Friday outrage included a suicide bombing at a mosque in Kuwait; the beheading of a 55-year-old man in France and the shooting at the Tunisian beach resort left 38 tourists dead.
Seifeddine Rezgui, 23, killed 38 people in the beach massacre. 30 of the victims were British holiday makers. They were killed in cold blood as they sunbathed on the beach of the Imperial Marhaba Hotel.
The father of the Tunisian gunman spoke of his shame on learning that the terrorist is his own son.
Prime Minister David Cameron has said that Britain is "united in shock and grief" as the British death toll in the Tunisian beach attack is expected to rise above 30.