Hundreds of British women are reportedly desperate to go to Syria to join Islamic State (Isis) and become jihadi brides.
At least 11 women have been linked to front line fighters, according to academic experts.
Melanie Smith from King's College International Centre for the Study of Radicalisation, is in contact with 53 girls who have fled to Syria or attempted to get there.
"Hundreds. I come across girls every day who say, 'I'm so desperate to go over there but it's just so hard for me'", she said.
"The proportion of girls who eventually make the transition from wanting to go to physically going is tiny. But there are so many people that want to go. And it's fairly overwhelming."
One of the women Smith is tracking is 20-year-old Aqsa Mahmood, a former radiography student from Glasgow. She fled the country last year to marry an Islamic State (IS) fighter and now leads the al-Khanssaa brigade, a female-only militia of jihadists, who have been running sex slave brothels. Around 3,000 women and girls have been captured from the Yazidi tribe in Iraq.
Smith said women are lured by extremists via sites such as Facebook, Twitter and Ask.fm to go to Syria to gain "freedom" away from pressures at home in the UK.
"There's a lot of that kind of mentality. It's laziness, really. And they're bored with their life here. They say they have more freedom in IS.
"They see eight women living in a house in Raqqa who all get on famously and they tweet each other all the time.
"That's something they haven't had, the sense of community and independence."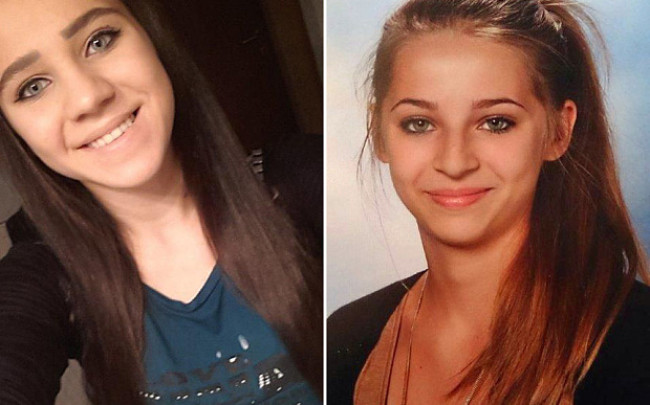 Austrian teenagers Samra Kesinovic, 16, and Sabina Selimovic, 15, hit the headlines when they fled their homes in Vienna for Syria in April and now have become "jihadi brides".
The pair, who are originally from Bosnia, became radicalised in Vienna after coming into contact with Chechen youths. According to The Times, photos have appeared online of them holding rifles and posing with masked gunmen.
In a letter to their families, the girls said they had gone to the Middle East "to fight for Islam" and were ready to die as jihadists.
"No point looking for us: See you in paradise... We will serve Allah and die for him," they wrote.
Another jihadi bride was Khadijah Dare, 22, who arranged to marry an IS fighter via Facebook and moved to Syria in 2012. She now posts photographs online of her son holding an AK-47.
Twins Salma and Zahra Halane, 16, followed their brother from Manchester to Syria and have also reportedly married IS fighters. Between them the twins have 28 GCSEs and were training as doctors. Their social media posts have shown images of machine guns next to the Koran.