The parents of Aqsa Mahmood, the privately-educated Glaswegian who joined Islamic State in 2013, have denied she was involved in recruiting three London schoolgirls who also went to Syria in February (2015).
Khalida and Muzaffar Mahmood told ITV News their daughter contacted them last week (March 2015) and said she had had no contact with 16-year-old Kadiza Sultana or 15-year-olds Shamima Begum and Amira Abase, now believed to be in the Islamic State (IS) stronghold of Raqqa.
"She sent us a message last week, maybe last week or the week before, regarding these girls (from Bethnal Green)," said Mr Mahmood.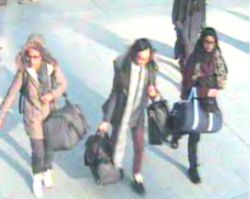 "The media was saying that she is the one who recruited. She said she doesn't even know their names, how can you believe what they are writing?"
When asked about an apparent Tweet sent to his daughter by Shamima Begum, Mr Mahmood said: "She never replied to her. She never replied her back and that's what we want to know. Tell us, show us the evidence if she did. Her account is closed so she told us that she wasn't in touch with any of them, she doesn't even know their names."
The Mahmood family lawyer Aamer Anwar told the BBC: "If Aqsa Mahmood is the Isis poster girl responsible for recruitment and radicalisation, I am astonished that the British authorities have not contacted the Turkish authorities to say that there are other girls that may be in danger.
"Surely the British authorities would want to know who were the other girls that were with Aqsa because that would take them back to who recruited and radicalised and provided the practical assistance for teenagers to leave this country and go and join Isis.
"There's no point in the assistant commissioner (of the Metropolitan Police) dangling the name, the sacrificial lamb, of Aqsa Mahmood, at a home affairs select committee, and then for the family not to know who is actually providing the assistance."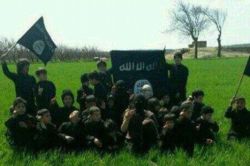 The comments by Aqsa's family are markedly different to what they said when it emerged their daughter had gone to join Isis and using the name Umm Layth posted a number of messages encouraging Muslims to attack the West, saying things like: "you and your countries will be beneath our feet and...will be destroyed" and "your blood will be spilled by our cubs."
Then, the Mahmoods said they were "full of horror and anger that their daughter may have had a role to play in the recruitment of these young girls to Isis".
Directly addressing Aqsa they added: "You are a disgrace to your family and the people of Scotland, your actions are a perverted and evil distortion of Islam. You are killing your family every day with your actions, they are begging you stop if you ever loved them."