Tupac Shakur is widely regarded as one of the most prominent faces of Death Row Records. The California Love rapper signed to Suge Knight's rap and hip hop label in 1995, bringing a new level of popularity to the imprint. Tupac's time with the label was short-lived due to his death in September 1996, but the legacy he achieved with Death Row is still celebrated in rap today.
That is not to say Death Row Records was unsuccessful before the Tupac chapter. Knight, 50, started the label in 1991 with and rapper The D.O.C., with Dre having just quit rap group NWA. Death Row hit the ground running, with Dre's debut album The Chronic reshaping the musical landscape and becoming regarded as one of the best hip hop records of all time.
Snoop Dogg – then known as Snoop Doggy Dogg – was also an artist on the Death Row roster, and his debut album Doggystyle earned similar recognition to Dr Dre's debut.
Even with these heavyweight artists, there was still space for another popular musician to make their stamp on Death Row. Prior to joining the label, Tupac had released three albums including Me Against The World, which reached number one on the Billboard 200 chart.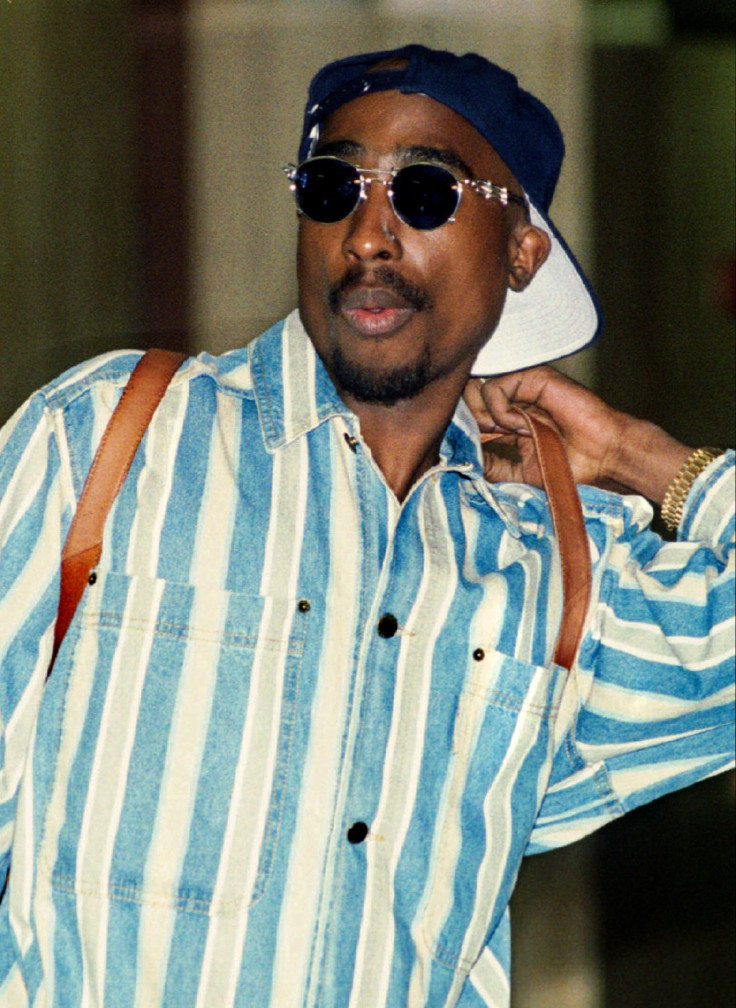 As his career soared, Tupac was sent to jail on sexual-assault charges, prompting Knight to make an offer the young rap star could not refuse. In exchange for guaranteeing his freedom, Knight asked Tupac to sign to his label. The rapper agreed, and Knight posted his bail to the tune of $1.4m (£1m).
Signing to Death Row only heightened Tupac's feud with the East Coast rap scene. Tensions between the Dear Mama rapper and Notorious BIG, also known as Biggie Smalls, had been bubbling for several months. Knight also had a rift with Biggie's Bad Boy Records boss Puff Daddy, creating a perfect storm.
While making a public bid for Tupac to join his imprint at the 1995 Source Awards, Knight also used it as an opportunity to slam Puff Daddy. He told the audience: "Any artist out there that wanna be an artist, stay a star, and won't have to worry about the executive producer trying to be all in the videos, all on the records, dancing – come to Death Row!"
The East vs West Coast feud reached fever pitch in 1996. Tupac had released a diss track aimed at Biggie entitled Hit 'Em Up, and three months later 'Pac was dead. While leaving a Mike Tyson fight at the MGM Grand Garden in Las Vegas on 7 September 1996, Tupac was shot several times and eventually succumbed to his injuries on 13 September at the age of 25. Knight, who was on parole, drove the car with Tupac in the passenger seat at the time of the shooting.
Tupac was Death Row Records' biggest star at the time, and with him gone, the label's light went out. Shortly after, Knight was sent to jail for violating his parole, while Snoop and Dr Dre left the imprint. Death Row Records was gone forever, leaving Tupac's legacy in its wake.
As the 20th anniversary of Tupac's death approaches, here's a quick look at his Death Row Records' legacy in numbers.
Listen to Tupac's Changes: