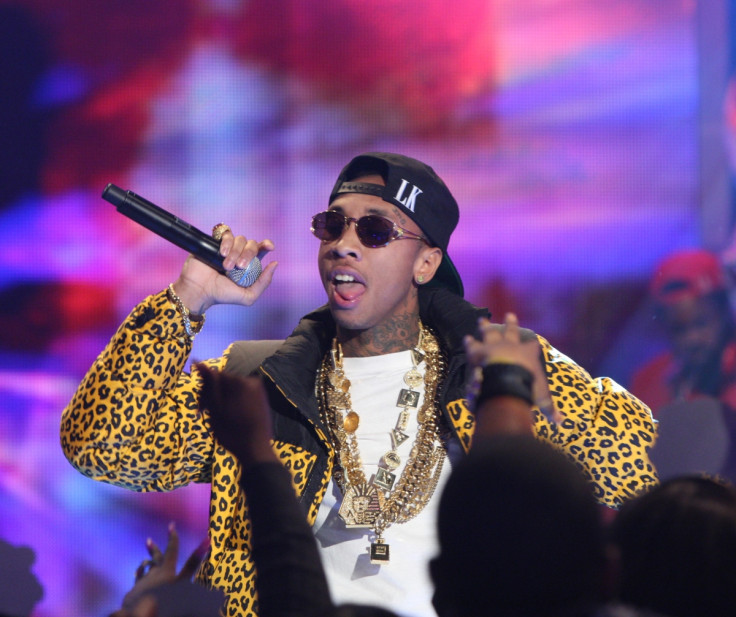 Tyga has clarified that he is not the son of the late Tupac Shakur, after Twitter followers were confused over an image the US rapper posted of the Changes hitmaker captioned 'dad'.
The online farrago started after the 26-year-old spitter posted a split picture of himself and 2Pac. In the two images they are seen wearing identical Duke University basketball jerseys with the number 5 on them. As there have been rumours circulating for years that Tyga's biological father was a Los Angeles hip-hop artist, many fans took this as a confession he was the West Coast icon's secret son.
Tupac was shot and killed in Las Vegas, Nevada, on 7 September 1996. He was travelling in a car with Death Row Records founder Suge Knight after attending a Mike Tyson fight at the MGM Grand when he was fatally wounded in a drive-by attack.
Tyga soon jumped on social media to shut down mounting speculation, saying that he meant he viewed Tupac as a father figure. Kylie Jenner's partner told his seven million followers: "Pac taught me a lot more than my own father. Inspired me, Motivated Me, Listened without ever being there."
The Stimulated rapper used the confusion as a springboard to finally open up about his dad, who is currently serving a life sentence. He revealed that he had never met the man before, sharing one of the prison letters he had received.
"This level three sh*t allows me to work on my case and clearly think," one screenshot read. "So as I share with you my remembrance of this twenty five year incarceration you better know I've always thought of You praying that one day I would locate you and your mom. Give my grandson a hugg and kiss for me. Stay up, stay focused and stay being you... Fuc tha rest. Always Pops"
T-Raww also posted his response and lamented: "Life is Our Greatest Teacher."