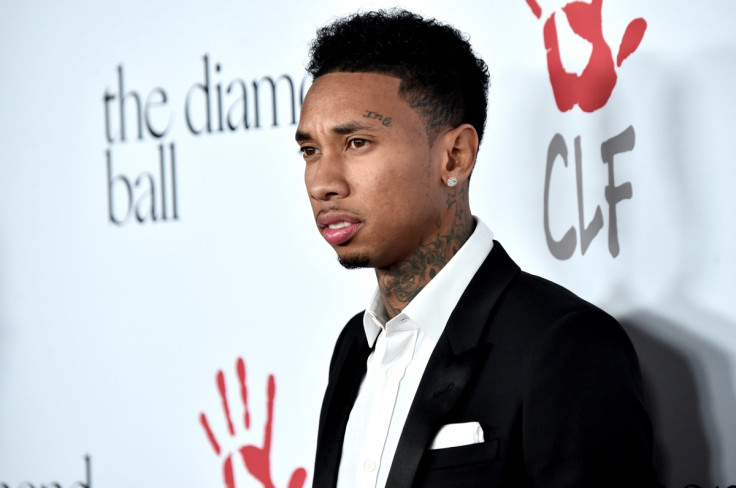 His personal life is attracting scrutiny but hip-hop star Tyga is pushing on with work commitments. The US rapper has premiered his new single Gone Too Far in the midst of allegations that he sent messages to an underage girl.
Tyga, who is dating reality star Kylie Jenner, appears to detail his sex life on the Not Safe For Work (NSFW) track, which includes explicit lyrics. He raps: "She gon' do it for a promise ring/ P***y every night, remember what you promised me? You my Grammy, all the other h**s nominees/ I was never honest to them other h**s, honestly/ Sex in the shower, seen you wet and my diamonds clean/ Yeah then maybe you gon' sweat off your Maybelline."
It is not known if the song will feature on a forthcoming album as the rapper released his most recent LP, The Gold Album: 18th Dynasty, in June 2015. The single release comes after aspiring model Molly O'Malia, 14, held a press conference in New York City on 4 January, hitting out at a tabloid report that suggested she was having a sexual relationship or conversation with Tyga.
Accompanied by women's rights activist and lawyer Gloria Allred, O'Malia explained how the Instagram messages she received from Tyga, real name Michael Ray Stevenson, made her feel "uncomfortable". O'Malia told reporters: "The truth is that Tyga contacted me first. He direct messaged me on Instagram.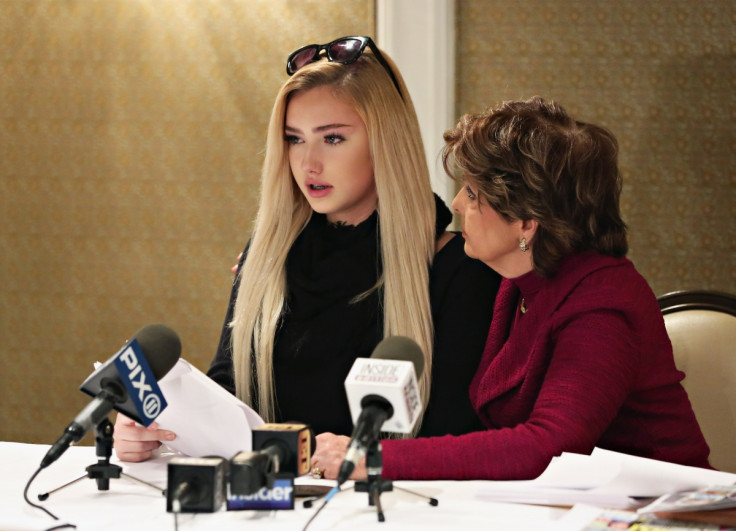 "I knew who he was but I was surprised that he was contacting me. I thought that it could possibly be about my music, but he did not mention that in his initial communication with me. I thought that was strange, but I was thinking he would bring that up in his next message to me. However, he didn't mention it in the next message."
However, TMZ reports that Tyga insists he did contact O'Malia in regards to a music opportunity. According to the rapper's manager Anthony Martini, Tyga reached out with hopes of working with O'Malia on a project for his Last Kings Records label. Martini also claims that O'Malia stated she was 17 in the messages, three years older than her real age.
At the press conference, O'Malia mentioned that Tyga had asked to video call her, explaining: "I began to feel uncomfortable when he asked me to FaceTime with him. He asked me to FaceTime three times, but I did not do it. Because of my discomfort with why he wanted to communicate with me I quickly stopped responding to him. It's crazy how so much can come out of nothing." Although, Martini says Tyga only wanted to FaceTime O'Malia to discuss business and hear her sing.
Listen to Tyga's Gone Too Far: