Turkey Bans Tattoos, Body Piercings and Dyed Hair in Schools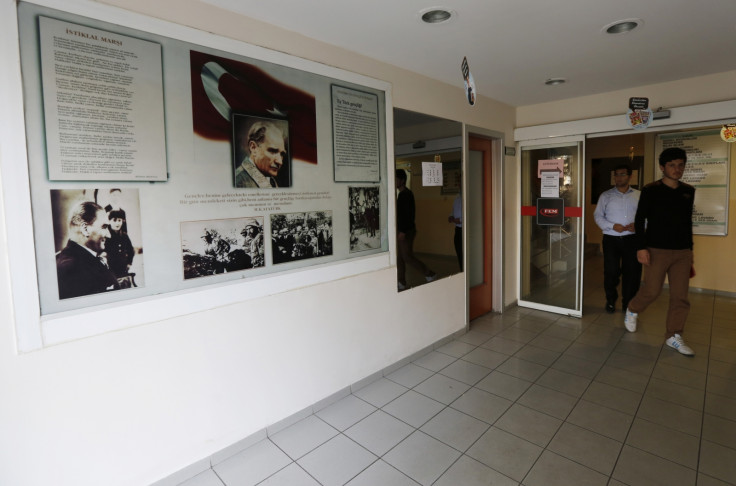 Turkey has introduced a series of draconian measures in schools such as a ban on tattoos, body piercings, make-up and dyed hair as part of an organic conservative overhaul of the country's education system.
The moderate Islamist AK Party government, co-founded by authoritarian President Recep Tayyip Erdogan, has long sought to keep the connection with its traditional religious base, especially after the Gezi Park's anti-government protests of last year in Istanbul that spread across the country.
The restriction on tattoos, which are extremely fashionable among secular urban youths in Istanbul and Ankara, comes after last week's lifting of a ban on female students wearing the Islamic headscarf (or hijab) at state high school. Deputy Prime Minister Bulent Arinc, an Erdogan ally, announced female students will not be forced to keep their heads uncovered.
As with the Islamic veil's measure, critics and opponents of AK Party denounced the latest ban, which includes dyeing of hair, make-up and moustaches and beards for boys, as an attack on Turkey's secular principles. The founder of modern Turkey, Mustafa Kemal Ataturk, who is revered across the country, based the post-Ottoman republic on a strict separation between religion and state.
The head of the opposition Republican People's Party (CHP), Kemal Kilicdaroglu, said the Islamic veil "has no place in schools" and claimed he would submit a petition to the constitutional court to have the move cancelled.
"Those of majority age [18 years old] are completely free to decide. But the government cannot decide in the place of minors," said top CHP member Engin Altay.
The head of an education union, Veli Demir, denounced the measure as impossible to enforce.
"Are they going to strip off their skin?" he asked, quoted by the Radikal online newspaper. "What is going to happen to those [pupils] who already have tattoos? This is not a decision that a reasonable person can take. It is a decision taken without careful thought."
"It is a decision taken by an oppressive mindset. Education is all about contributing to a child's development and protecting them."
© Copyright IBTimes 2023. All rights reserved.