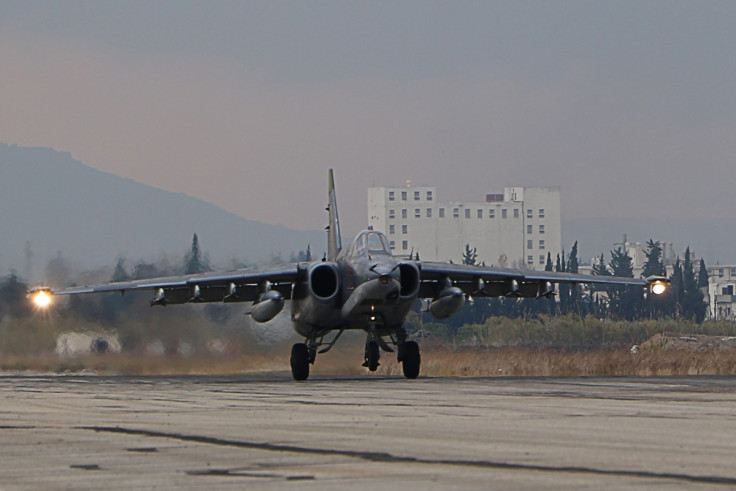 Another Russian jet bomber has violated Turkish airspace, according to the country's foreign ministry, just months after Turkey's military shot down another Russian military jet. Despite claiming that it issued warnings in both Russian and English, Ankara said that a Russian aircraft was found encroaching over the south-eastern province of Gaziantep for around 20 seconds.
"A Su-34 plane belonging to the Russian Federation air force violated Turkish airspace at 11:46 local time yesterday [Friday]," the Turkish foreign ministry said according to a BBC report.
It called the violation a "concrete indication of Russian acts aiming to escalate problems" and warned Russia "will be held responsible for any dire consequences which can emerge from such irresponsible acts".
Turkey summoned the Russian ambassador after the incident, which allegedly took place on Friday, in order to "strongly protest and condemn" the act. Moscow confirmed that its ambassador Andrey Karlov has met with officials from the Turkish foreign ministry, but would not confirm whether the incident itself had taken place.
This is the second such incident in less than three months. In November, Turkey sparked an international incident when its F16 fighters shot down another Russian jet which it said had entered its airspace near the Syrian border, after giving what it claimed was 10 warnings.
Both the pilot and the gunner managed to eject from the cockpit of the downed SU-24, but the former was shot and killed by Syrian rebel ground fire before he landed. Russia insisted that its plane had been over Syrian territory when it was hit, and that it had not violated Turkish airspace or received warnings.
Russia has previously been criticised by the UN after it admitted other airspace violations, for which it apologised in October.
Tensions have been running high between the two countries since Russia began airstrikes against various armed groups opposing the Syrian army and regime. Turkey is a leading opponent of President Bashar al-Assad and the Syrian state, meaning the two nations are on opposite sides of an already complex conflict.
The two nations have been escalating economic sanctions against each other, with Russia preventing the import of Turkish produce, banning charter flights between the two countries, and barring Turkish footballers from playing in the Russian league.
The nations' leaders, Vladimir Putin and Recep Tayyip Erdoğan have also accused each other of trading oil with Islamic State (Isis).