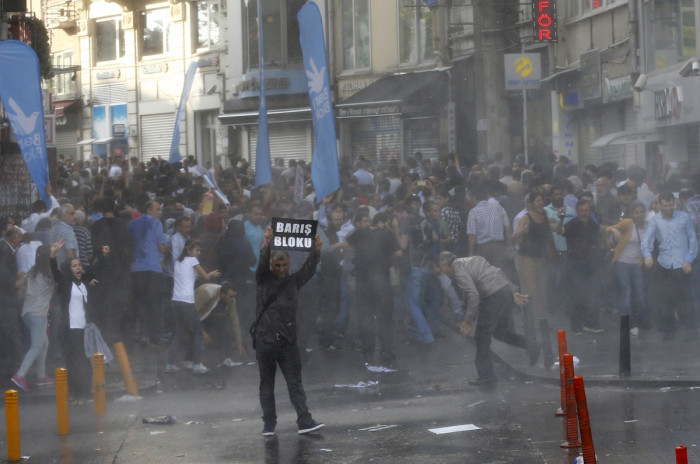 A curfew imposed by Turkish authorities on the Kurd-dominated city of Cizre near the Syrian and Iraqi border has been lifted after nine days, during which 21 civilians are reported to have been killed. The government had claimed the curfew was necessary as part of an anti-terror campaign against the armed Kurdish group the PKK, dozens of whom were also reported dead.
The Peoples' Democratic Party (HDP), which is mostly supported by Kurds, claims Cizre's electricity, food and water were cut off and communications with the outside world blocked. The HDP said the campaign against the town of 100,000 resembled Israel's attack on Gaza. "We suffered from hunger and thirst in our homes for eight days," one local labourer calling himself Haci told Reuters. "It was like scenes from Iraq or Syria. We don't deserve this."
Today's Zaman newspaper said Cizre resembled a battlefield. "Hundreds of empty cartridges scattered in the streets and devastated buildings can be seen in the initial photos," the paper reported.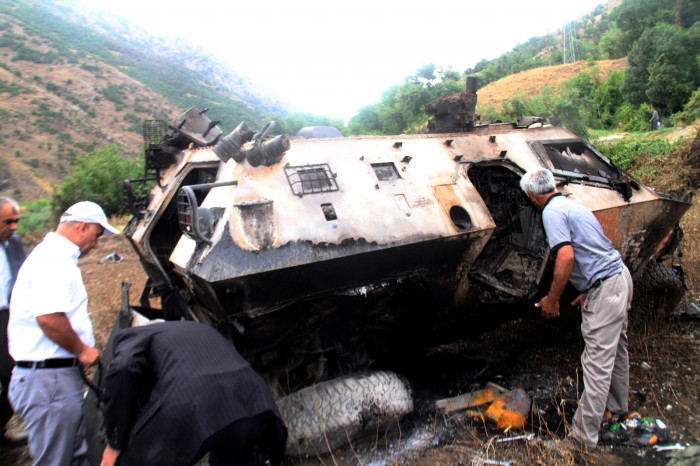 Thousands of locals are reported to have attended funerals for the civilian victims in Cizre yesterday (13 September). Local media reported that over 100,000 attended. A baby was reported to be among the dead. However Turkey's interior ministry says only one civilian was killed in Cizre during the fighting with the PKK.
Last week a delegation of HDP politicians and law-makers attempted to walk to Cizre but had their route blocked by security services. Interior Minister Selami Altinok said the group were blocked from the city for their own safety. HDP offices in several cities have also been targeted in recent unrest by Turk nationalists.
Many Kurds want to establish their own homeland, linking up with Kurds in Iraq and Syria. Recently a ceasefire between the Kurd groups and Turkish state broke down after two years, with Turkey bombing PKK positions and the PKK launching attacks on Turkish forces.