Turkey: Police storm headquarters of Zaman newspaper in Erdogan crackdown on enemy voices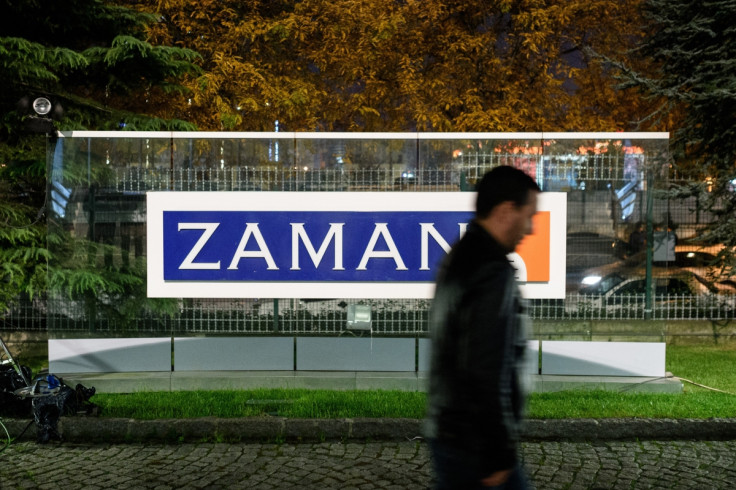 Turkish police have raided the headquarters of a newspaper linked to one of President Recep Tayyip Erdogan's arch-enemies in the latest crackdown on press freedom.
Riot police and water cannon vehicles gathered outside the Zaman building in Istanbul as the newspaper was preparing its Thursday issue. Officers and lawyers searched the offices in what Zaman said was a "threat to free media".
The operation follows a similar raid against opposition television station last month.
Live television footage showed police dispersing the crowd that gathered in front of Koza Ipek Holding media group, which houses Bugun TV and the Bugun and Millet newspapers. Pictures also showed authorities taking journalists away in handcuffs from the building.
The targeted media outlets are linked to Erdogan's former supporter and current foe Fethullah Gulen, an influential cleric who is in self-imposed exile in Pennsylvania, US. His Hizmet (Service) movement was accused by Erdogan of building a "parallel state" in Turkey after a wave of high-profile arrests shook the AKP government.
Forty-seven businessmen and politicians, including the sons of three cabinet ministers, were placed in custody on corruption and bribery charges. The 74-year-old preacher, who is accused of "leading a terrorist organisation", denied any involvement.
Zaman was accused of printing a "pirate" version of a newspaper belonging to Koza-Ipek. Lawyers for the newspaper said the operation was illegal and "shameful".
Earlier this week, the European Union spoke out against "serious shortcomings" in Turkey that affected the independence of the judiciary and freedom of expression.
© Copyright IBTimes 2023. All rights reserved.