Turkey polls: Erdogan's AKP fails to win clear majority, nation may see fresh polls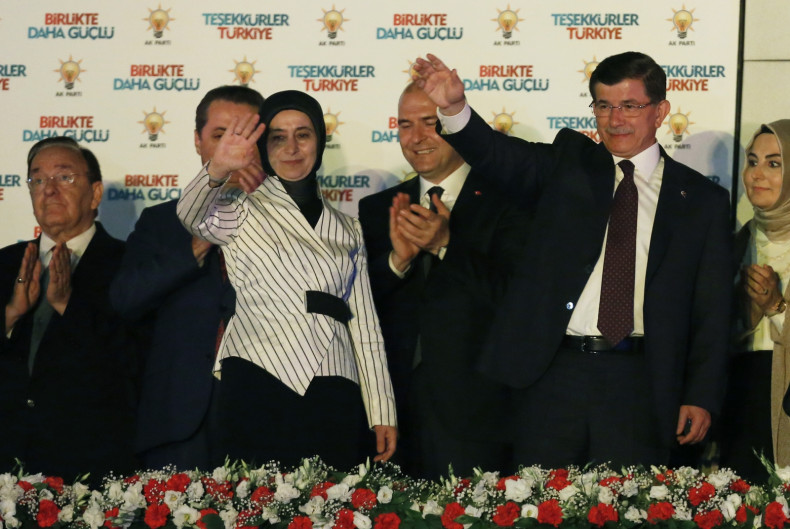 Tayyip Erdogan's ruling AK Party in Turkey has failed to win an absolute majority in the country's parliamentary election.
The results leave the president's party unable to govern alone for the first time in 13 years. With all major opposition players ruling out a coalition, Turkey could well see a fresh new election.
Of the 98% of ballots counted late on Sunday, 7 June, the AKP took 40.8% of the vote, according to broadcaster CNN Turk, down from 49.8% at the last parliamentary election in 2011.
The uncertainty sent the lira to a record low against the dollar, but jubilant Kurds were not complaining.
By winning 13 % seats, the pro-Kurdish Peoples' Democratic Party (HDP) crossed a 10% threshold to enter parliament for the first time. Results suggest the party appeal went beyond its Kurdish core to centre-left and secular elements disillusioned with Erdogan.
HDP co-leader Selahattin Demirtas has ruled out a coalition with the AKP.
'Victory for pluralism'
"The discussion of an executive presidency and dictatorship has come to an end in Turkey," he told a news conference in Istanbul, describing the outcome as a victory "for those who want a pluralist and civil new constitution".
The secularist Republican People's Party (CHP) was in the second position having won a quarter of the vote.
Party spokesman Haluk Koc too ruled out a coalition with the AKP.
Even the right-wing Nationalist Movement Party (MHP), long seen as the AKP's most likely partner in any coalition, ruled out a deal with the AKP after winning 16% of the vote.
Its leader, Devlet Bahceli, was all for a fresh round of elections failing a coalition.
"The first possibility ... should be between AKP and HDP. The second model can consist of AKP, CHP and HDP," he said. "If all these scenarios fail, then early elections must be held."
President Erdogan and Prime Minister Ahmet Davutoglu had portrayed the election as a choice between a "new Turkey" and a return to economic instability and military coups during the brief coalition periods.
Erdogan has been championing a US-style presidential system or a single party government.
The election campaign was accused of being unfair and many violent incidents had killed and injured people at rallies.