Some 50 million children around the world who have been displaced by war famine and climate change are living as refugees, the UN's children's relief organisation Unicef has said, warning the vulnerable group is at risk of trafficking, abuse and deprivation.
Unicef's most recent report, released ahead of the United Nations General Assembly on 13 September, has shown that as the world suffers its worst refugee crisis since the end of the Second World War 28 million children, more than half of those displaced worldwide, have fled violence and insecurity.
The shocking figures, showing the number of refugees has doubled over the past decade, have been fuelled by the protracted conflicts in Afghanistan and Syria. The UNHCR, the UN's refugee agency, said half of those displaced globally have come from those countries.
The world's largest refugee population has been forced to leave Syria. The majority have been externally displaced to Lebanon, Turkey and Jordan. The report explained a growing and disproportionate number of refugees, particularly children, are no longer displaced within their own country but are forced to cross international borders to find stability.
Despite the high numbers of child refugees displaced by the two conflicts, the problem is a global one the report stressed. Three out of every five child refugees live in Asia or Africa. Some 6.3 million child migrants are also currently in the US, Mexico and Canada.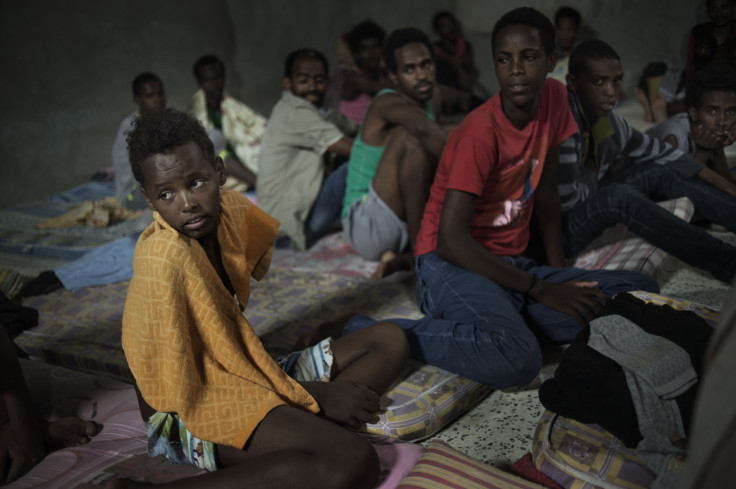 "Children do not bear any responsibility for the bombs and bullets, the gang violence, persecution, the shrivelled crops and low family wages driving them from their homes. They are, however, always the first to be affected by war, conflict, climate change and poverty," Unicef said in a statement.
The children's charity has said displaced children are among the most vulnerable people on earth, a problem which is worsening. Migrating and displaced children are at risk of some of the worst forms of abuse and harm. Often dependent on human smuggling, they can easily fall victim to traffickers and other criminals. Many are subjected to extreme forms of abuse and deprivation during their journeys.
The problems associated with child refugees do not start and end with migration. In many cases refugee children face poverty and exclusion in their host countries. "When, and if, these children reach destination countries, the threats they face do not disappear," Unicef said.
"Despite extraordinary and generous actions to help them in many places and by many people and organisations, children and their families struggle to gain a foothold. Refugee and migrant children disproportionately face poverty and exclusion at a time when they are in desperate need of essential services and protection," the children's agency added.