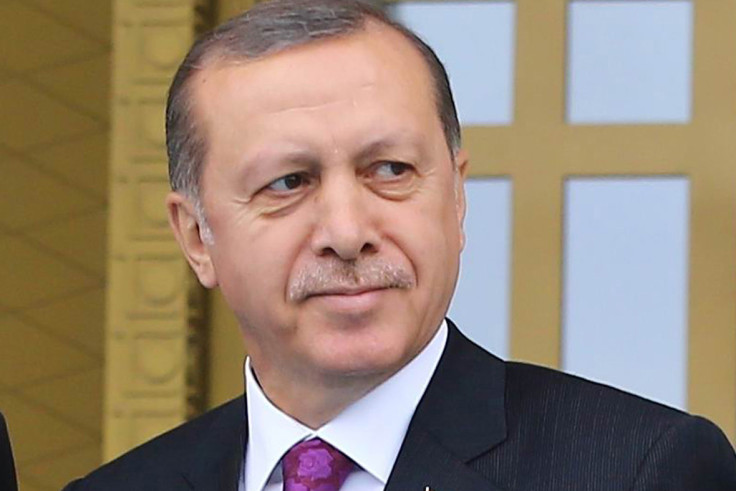 Turkish President Recep Tayyip Erdogan has urged women to have at least three children and said that those who failed to give birth are 'deficient' and 'incomplete'. While he emphasised that he supported women to have a successful work life, he stressed that having children should not be an "obstacle".
Erdogan's remarks sparked yet another controversy over where women stand in the society. In a televised speech on 30 May, he had warned Muslim couples against using birth control or family planning, which had also attracted criticism.
"Rejecting motherhood means giving up on humanity," Erdogan said during the opening ceremony of a new building for Turkey's Women's and Democracy Association on 5 June, AFP reported.
He recommended that even working women have children, at least three of them. "The fact that a woman is attached to her professional life should not prevent her being a mother," the president said and added that working mothers were given significant support in the country.
He continued: "A woman who says 'because I am working I will not be a mother' is actually denying her feminity. A women who rejects motherhood, who refrains from being around the house, however successful her working life is, is deficient, is incomplete."
Turkey's population has grown at 1.3% in 2015, and stands at over 78.7 million, as compared to less than 68 million in 2000, according to the country's statistics office reports. Erdogan, who himself is a father of four, hinted that he wanted the population to increase as he said "strong families lead to strong nations".
Erdogan is from the AK party that is deeply rooted to Islam. He is well-known to be a conservative Muslim and his comments on women have received criticism from feminists and woman activists in the country, although he has always defended himself and his government rejecting allegations of sexism.
He has said that his government has done much more than previous Turkish governments to encourage women to take up employment. The formation of Turkey's new cabinet has also annoyed activists as only one female minister was appointed as the head of family ministry, under Prime Minister Binali Yildirim.