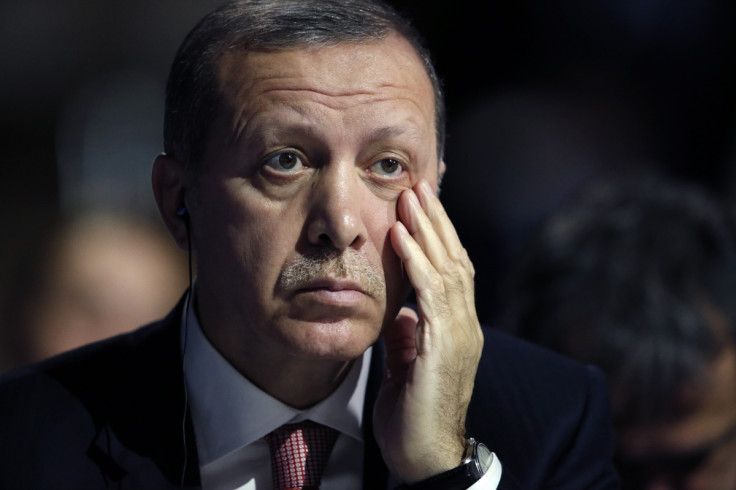 A mother-of-two has been jailed for making an obscene gesture at Turkey's President Recep Tayyip Erdogan during an anti-government protest in 2014. Filiz Akinci, an economist, was sentenced to 11 months and 20 days in jail on 20 January by a court in the western city of Izmir.
Akinci had allegedly made a gesture at Erdogan, who was a prime minister at the time, while he was on the way to a rally for local elections. She was initially only sentenced to six months, however since the victim was a person of official public status, Akinci's sentence was increased in the sixth hearing of the trial.
Despite the increase, the final sentence was again reduced by 10 days due to Akinci's "good behavior" during the trial. She was also ordered to pay a fine of 1,800 Turkish Lira (£417) to Erdogan's lawyer, Sema Cansu Bozkurt Sutcu.
Previously judges have often suspended several similar cases where top officials have been insulted. "I am not guilty. I didn't commit any crime," Akinci told the court in tears after the verdict was announced, reported France24 News. According to reports, Erdogan was heard referring to Akinci at a speech saying: "You did this when the prime minister of this country was passing by. I would understand if it was a man, but I do not understand how a woman could do it."
In 2014, Erdogan was also seen launching a verbal attack on media and women when he branded a reputed journalist of The Economist, Amberin Zaman, as a "shameless woman" and told her "to know her place". "A militant in the guise of a journalist, a shameless woman," said Erdogan before adding, "they gave you a pen and you are writing a column in a newspaper... and you insult a society that is 99 percent Muslim."
Erdogan's comments were in direct response to Zaman's remarks on a television debate, where she had questioned the leader of the main opposition in Turkey, Kemal Kılıçdaroğlu, asking him whether a "Muslim society is able to question" its authorities. Following the comment, Zaman was condemned on social media by pro-government supporters as "insulting to Islam and Muslims."