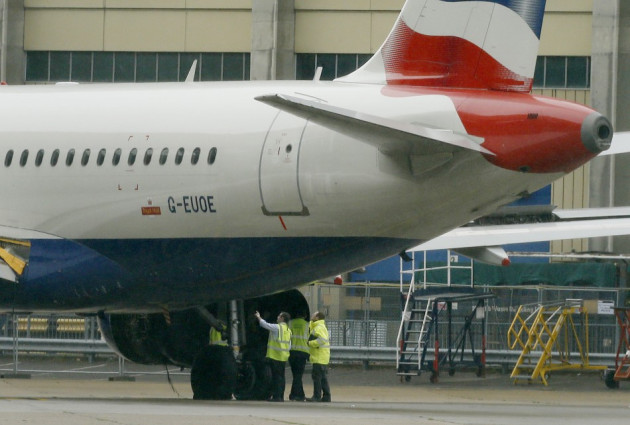 The body of a stowaway has been found in the landing gear of an aircraft at Heathrow Airport.
Airport staff called police after finding the corpse on the passenger jet that had flown in from Istanbul.
Officials are trying to work out how the man bypassed security measures at Istanbul to make his doomed flight.
A BA spokesman said: "We are liaising with the Metropolitan Police after a body was found in the landing gear bay of one of our aircraft at Heathrow.
"They are investigating how this incident took place. It involved an Airbus A320 that arrived at Terminal 5.
"Our security measures with regard to unauthorised access to aircraft are focused on prevention and we review every airport we fly to on a regular basis.
"We will be liaising with the Istanbul authorities as they investigate how this incident took place."
A Scotland Yard spokesman said: "Officers believe the deceased is a Turkish national in his thirties. Attempts are being made to confirm his identity and inform next of kin."
A post-mortem examination was held at Uxbridge Mortuary.