The Turanor PlanetSolar, the world's largest solar-powered boat, has finished its journey along the Gulf Stream after docking in Paris in the shadow of the Eiffel Tower.
The vessel spent five months taking scientific data from the Gulf Stream from Miami, up the east coast of the US, across the Atlantic, up the River Seine and ending up in Paris.
It set a record in 2012 as the first solar-powered vessel to travel around the world, notching up 60,000km in 584 days. It also broke its own world record for crossing the Atlantic Ocean in 22 days - four faster than its previous attempt.
The expedition was part of a research project by the University of Geneva (Unige) called DeepWater in which the crew gathered data on the Gulf Stream to examine how oceanic processes interact with the atmosphere.
The DeepWater crew took measurements along 8,000km of the Gulf Stream, an area of ocean that helps carry heat from the tropics to the polar regions and regulates the climate in Europe and North America.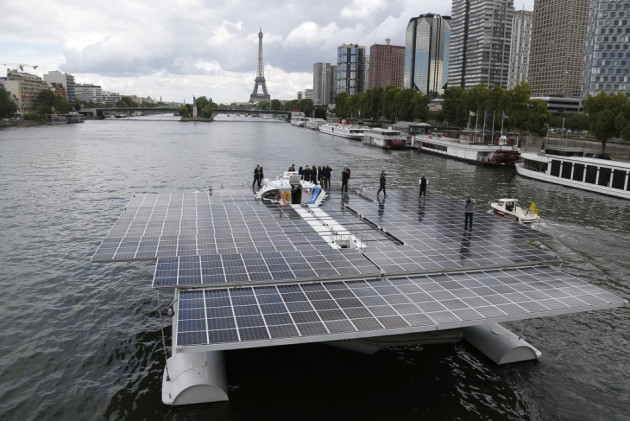 Researchers paid particular attention to whirlpools and to deep-water formations, which act as "conveyor belts" to connect all oceanic basins on Earth.
PlanetSolar contains more than 500 square metres of solar panels that drive two electric engines. The top speed of the boat is 14 knots (26km/h).
"To be able to spend several months studying the whole length of the stream in such a boat is unique," Martin Beniston, chair for climate change at the university, told the BBC.
"[We could] collect vital samples from the atmosphere uncontaminated by exhaust fumes."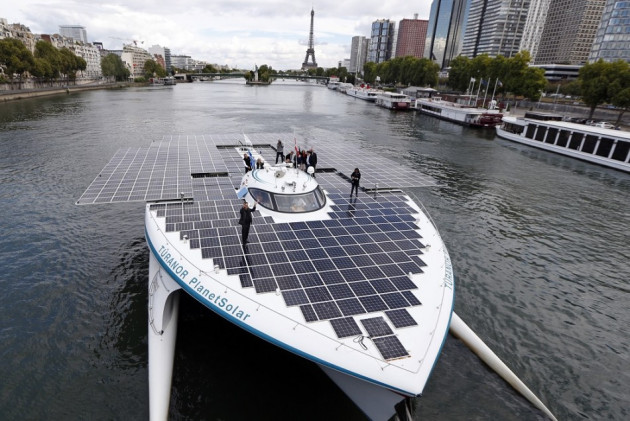 "PlanetSolar DeepWater made it possible to test several scientific instruments - some of which were prototypes developed at Unige - in real conditions," Beniston said.
"Extensive physical, chemical, and biological data is now in the hands of Unige and will be the subject of a thorough analysis. Although the study of this information is not yet under way, interesting trends are becoming apparent, particularly in relation to sea spray aerosol production."