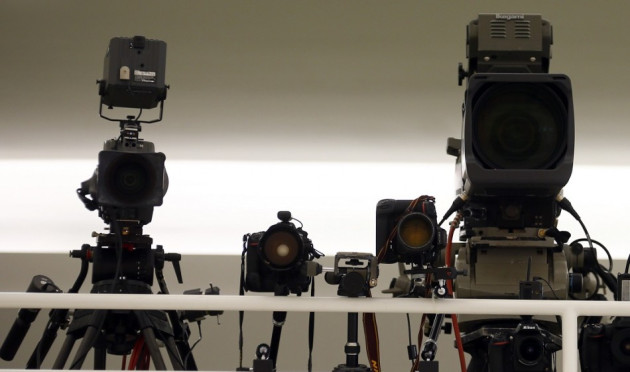 Television cameras are to be allowed inside courtrooms to film proceedings in an historic development aimed at making legal proceedings more transparent.
Viewers expecting theatrical broadcasts which show each twist and turn of high-profile trials as are shown in the United States are going to be disappointed, however.
That is because tight rules will control access to prevent trials descending into pantomime with lawyers competing to woo the cameras with flamboyant displays in front of a jury.
Avocates of allowing trials to be filmed said the move would open up the court system and boost transparency. But critics fear that the presence of cameras could diminish proceedings by omitting details and distorting judgements.
Placing cameras in court was the brainchild of former Lord Chancellor Kenneth Clarke, a Conservative frontbencher.
Only cases in the Court of Appeal will be filmed and cameras will be trained on the judge and advocates alone. Only their closing comments will be broadcast and no footage will be permitted of members of the jury or other people in the courtroom.
Footage from trials will be blocked from entertainment shows or during party politicial broadcasts.
Tthe scheme is set to be cost the public purse nothing. Broadcasters will pick up the bill for filming proceedings, which begins later this month.
Courts minister Helen Grant said: "Justice must be seen to be done - that is why we are introducing limited television broadcasting in courts.
"We are opening up the court process to allow people to see and hear the judges' decisions in their own words, but we will also ensure that victims and witnesses will not be filmed and will remain protected."
Moves to place cameras in court are supported by leading figures in TV. Addressing the Guardian International TV festival in Edinburgh, ITV News's head of compliance, John Battle, said the UK was behind other countries by not allowing TV cameras in courtrooms.
"When I look at [court] news reports from around the world, almost invariably where we have a reporter in China, Italy, Russia, France, Germany, the US, Canada, Australia, there will be a camera there that can show what's going on," he said.
"It's happening all around the world except here. It's not a dangerous or radical step that's being taken. We're very much behind what other countries are doing. It's shameful how long it's taken to get cameras into our legal system."